Piranga rubra x olivacea
Status: Accidental in spring.
Records: There are two records, around 130 years apart.
An adult male collected by L. Skow at Omaha 20 May 1892 (USNM 128032) is labeled a "possible hybrid" between this species and Scarlet Tanager, although Ridgway was more definite, and considered it "an unmistakable case of hybridism between Pyranga (sic) rubra and P. erythromelas" (McCormick 1893), the latter name used by some for Scarlet Tanager.
The recent record is of an overall red tanager with a pale bill, black wings with apparent red median coverts, and blackish wash in its tail. The bird was found in Wilderness Park, Lancaster Co by Dan Leger 18 May 2020 (https://ebird.org/checklist/S69274120) and re-found and photographed later the same day by Michael Willison (https://ebird.org/checklist/S69299077).
Comments: Hybrids between North American Tanager species are quite rare; Pandolfino et al (2010) described perhaps the first modern record, a hybrid between Summer Tanager and Western Tanager, although a hybrid between Scarlet Tanager and Western Tanager has been described (Tordoff 1950, Mowbray 2020). Prior to the Nebraska record described here, there have been no proven hybrids between Summer and Scarlet tanagers, although in two Minnesota municipal parks in 2003 two pairings of male Summer and female Scarlet Tanagers occurred; in both cases only Brown-headed Cowbirds were fledged (https://mnbirdatlas.org/species/summer-tanager/). In 2005 at one of the parks, the same pairing raised an apparent hybrid tanager and a cowbird.
Images
Literature Cited
McCormick, L.M. 1893. A Hybrid Tanager. Auk 10: 302-303.
Mowbray, T.B. 2020. Scarlet Tanager (Piranga olivacea), version 1.0. In Birds of the World (A. F. Poole and F. B. Gill, Editors). Cornell Lab of Ornithology, Ithaca, NY, USA. https://doi.org/10.2173/bow.scatan.01.
Pandolfino, E.R., P. Risser, and L. Risser. 2010. First evidence suggesting hybridization between the Summer Tanager and Western Tanager. Western Birds 41: 181-183.
Tordoff, H.B. 1950. A hybrid tanager from Minnesota. Wilson Bulletin 62: 3-4.
Recommended Citation
Silcock, W.R., and J.G. Jorgensen. 2021. Summer x Scarlet Tanager (hybrid) (Piranga rubra x olivacea). In Birds of Nebraska — Online. www.BirdsofNebraska.org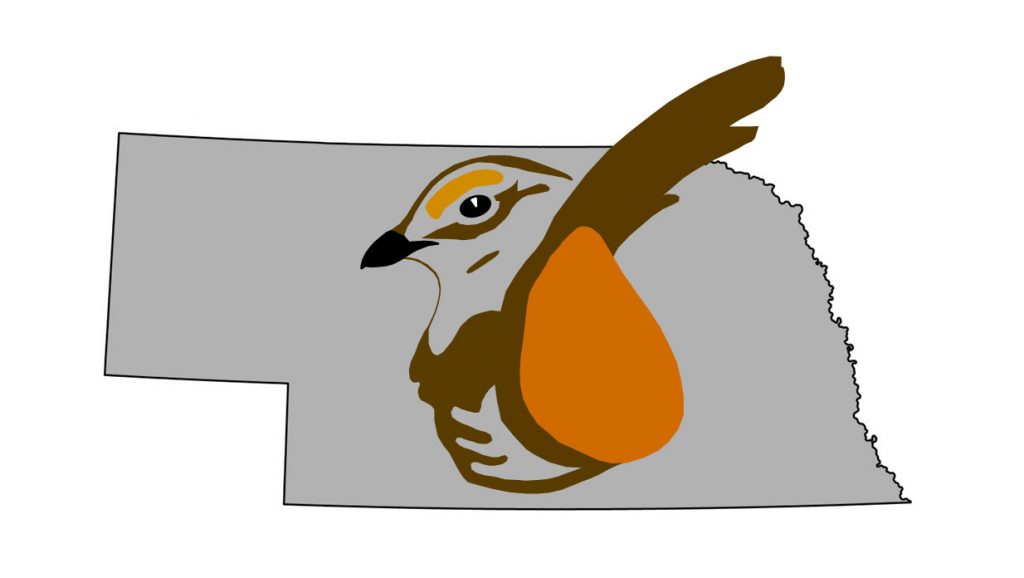 Updated 15 Mar 2021