Melanitta perspicillata
Status:  Rare casual spring migrant statewide. Rare regular fall migrant statewide.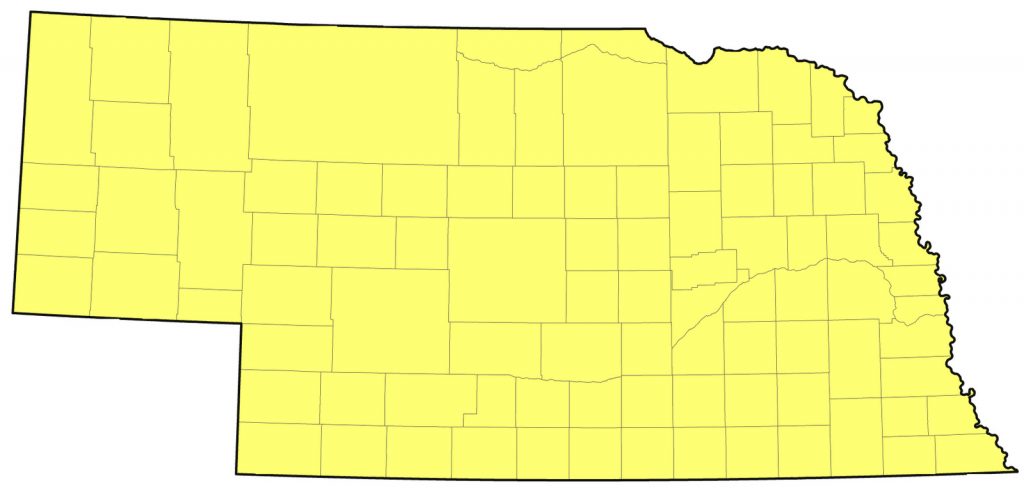 Documentation: Specimen: UNSM ZM10300, 7 May 1911 Lancaster Co.
Taxonomy:  No subspecies are recognized.
Changes since 2000:  Of 12 accepted spring reports, nine are during 2000-2014, suggesting an increase in Interior United States spring movement.  Birders may also be scrutinizing flocks of waterfowl more closely and this may, at least partially, explain the increase in reports.
Spring: There are 11-12 accepted reports:
18-25 Mar 2020 adult male Harlan Co Reservoir, Harlan Co (Flohr video, eBird.org)
11 Apr 2020 immature male Hedgefield Lake, Lancaster Co (Einemann, eBird.org); possibly one of two in 15-23 Apr record below
12 Apr 2014 immature male Cedar Co (eBird.org)
15-23 Apr 2020 two immature males, Wagon Train RA, Lancaster Co (Gannon, eBird.org)
22-26 Apr 2019 Lewis and Clark Lake, Knox Co ((eBird.org)
29 Apr 2000 Keystone Lake, Keith Co  (Silcock 2011)
3 May 1991 Lake Yankton, Cedar Co (Grenon 1991)
7 May 1911 Lancaster Co (specimen cited above)
12 May 2010 Lake Ogallala, Keith Co (eBird.org)
8-15 May 1998 first alternate male Keystone Lake (eBird.org)
20 May 2013 an adult male photographed on the Missouri River in northwest Dixon Co (eBird.org)
21 May 2010 Sarpy Co (eBird.org).
A report of an apparent immature male at Funk WPA, Phelps Co 6 May 2007 was possibly correct, but details were lacking.
Fall:  Oct 4, 5, 7 <<<>>> Dec 20, 20, 20
There are later reports of 1-4 from 4 Dec 1999 through 20 Jan 2000 at Lake Ogallala, 1-2 there 1-8 Jan 2011 including a juvenile male and an adult female on 2 Jan, one at Lake McConaughy, Keith Co 2 Jan 2016, and a female/immature in southwest Sarpy Co 2 Jan 2020.
Good totals for a season were the 27 reported 11 Oct-25 Nov 2017, and the 25+ reported 12 Oct-25 Nov 2013.
High counts: 9 at Branched Oak Lake, Lancaster Co 9 Nov 2007, 9 there 7 Nov 2009, and 9 at Capitol Beach Lake, Lancaster Co 28 Oct 2017.
Abbreviations
UNSM: University of Nebraska State Museum
WPA: Waterfowl Production Area (Federal)
Acknowledgement
Photograph (top) of Surf Scoters at Lewis and Clark Lake, Knox Co 26 Oct 2018 by Mark A. Brogie.
Literature Cited
Grenon, A.G. 1991. 1991 (Fourth) Report of the NOU Records Committee. NBR 59: 150-155.
Recommended Citation
Silcock, W.R., and J.G. Jorgensen.  2020.  Surf Scoter (Melanitta perspicillata). In Birds of Nebraska — Online. www.BirdsofNebraska.org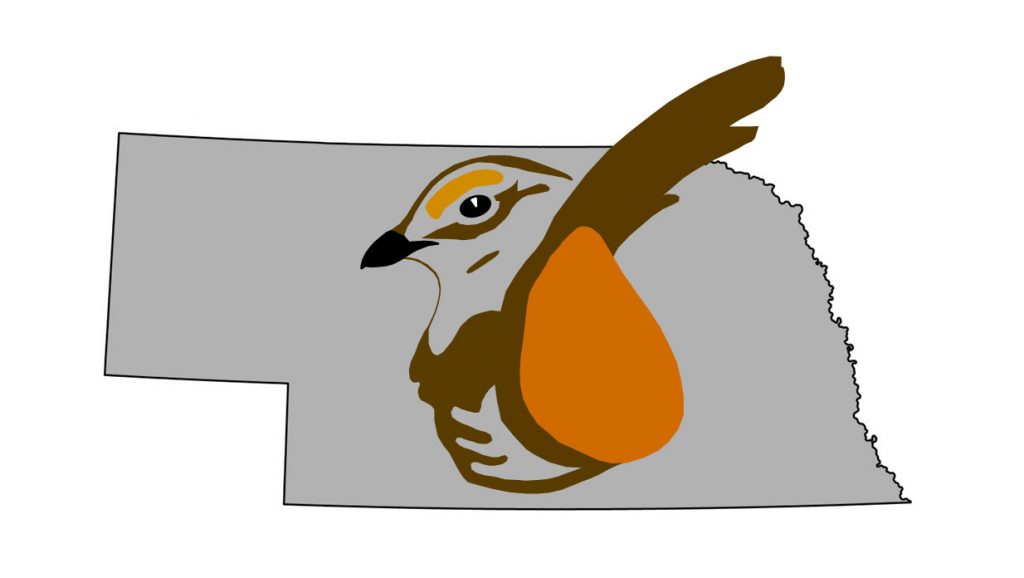 Birds of Nebraska – Online
Updated 8 Jun 2020