Anser cygnoides
Status:  No accepted records.
Taxonomy: No subspecies recognized.
Comments: Five were taken by hunters on 8 Dec 1984 in Keith Co (Cortelyou 1985), and another individual was at Funk WPA, Phelps Co, 4 Apr 1999. There are a few reports of birds seen in parks since, including 12 Jan 2012 Westport Apartments, Douglas Co (eBird.org), one at Crystal Springs Park, Jefferson Co 18 Oct 2018, singles at Charlie's on the Lake, Douglas Co 13 Mar-16 May 2021 and at Ta-Ha-Zouka Park, Madison Co 24 Apr 2021, and two at Schramm SP, Sarpy Co 26 May 2021.
These were certainly escaped or released birds, as there is no pattern of vagrancy of wild individuals of this declining species into North America from the Asian range (Wright 1985, Madge and Burn 1988).
Individuals of this species are also commonly kept in captivity (Wright 1985), and hybrids are often seen in park settings (https://birds.outdoornebraska.gov/?p=12461&preview=true).
Domestic forms are often called Chinese Goose; most possess a knob at the base of the upper mandible, whereas wild birds do not.
Abbreviations
WPA: Waterfowl Production Area (Federal)
Acknowledgement
Photograph (top) of a Swan Goose at Crystal Springs Park, Jefferson Co 18 Oct 2018 by Joel G. Jorgensen.
Literature Cited
Cortelyou, R.G. 1985. Three Species of Siberian geese seen in Nebraska (Editor's comments). NBR 53: 3-5.
Madge, S., and H. Burn. 1988. Waterfowl; an identification guide to the ducks, geese, and swans of the world. Houghton Mifflin Company, Boston, Massachusetts, USA.
Wright, R. 1985. Re Swan Geese in Keith County. NBR 53: 67-68.
Recommended Citation
Silcock, W.R., and J.G. Jorgensen.  2021.  Swan Goose (Anser sygnoides). In Birds of Nebraska — Online. www.BirdsofNebraska.org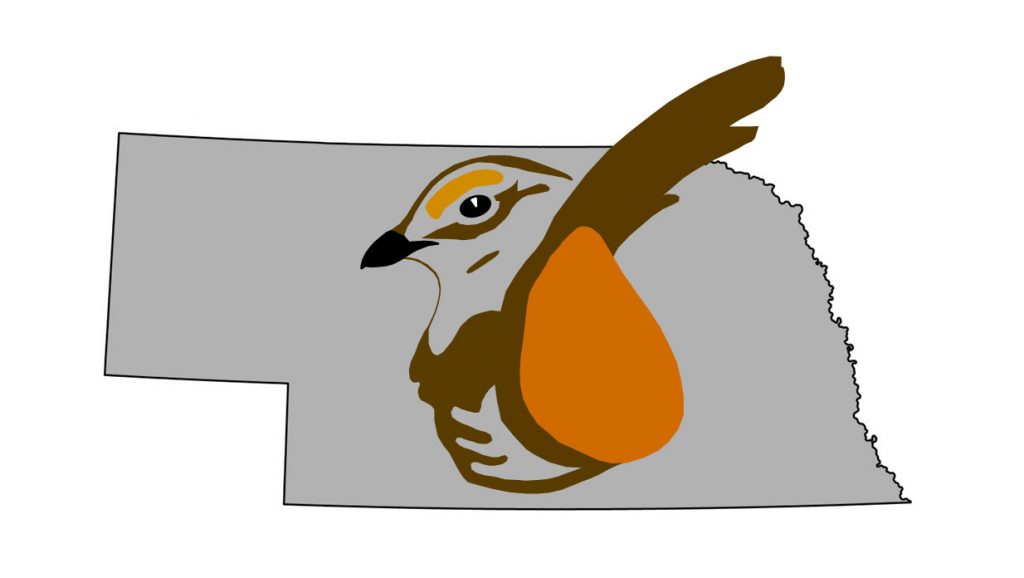 Birds of Nebraska – Online
Updated 27 May 2021