Anser fabalis middendorffii
Status: Rare casual winter visitor south and east.
Documentation: Photograph: 29 Dec 1984-10 Jan 1985 DeSoto NWR, Washington Co (Rose 1985, Wright and Grenon 1985).
Taxonomy: The fabalis group of subspecies (fabalis, johanseni, and middendorffii) (https://avibase.ca/BDB497A3), was formerly combined with the serrirostris group (serrirostris and rossicus) as Bean Goose (A. fabalis). The serrirostris group is known as Tundra Bean-Goose (A. serrirostris) and the fabalis group as Taiga Bean-Goose (A. fabalis) (Banks et al 2007).
Both Nebraska records are of A. f. middendorffii. See Comments, below.
Winter: An individual was found by Alan Grenon and Rick Wright with Snow Geese at Desoto NWR, Washington Co 29 Dec 1984- 10 Jan 1985 (Wright and Grenon 1985). A photograph was published (cited above) and many observers saw the bird, which was assignable to subspecies middendorffii. Presumably the same bird was at DeSoto NWR but in Pottawattamie Co, Iowa 5 Jan 1985 (Bill Huser, eBird Checklist – 5 Jan 1985 – DeSoto NWR (NE) – 1 species.
Another observed by Stephen Dinsmore with Greater White-fronted Geese at Funk WPA, Phelps Co 4 Apr 1998 was also identified as middendorffii (Brogie 1999; eBird Checklist – 4 Apr 1998 – Funk WPA – 1 species).
Comments: The eastern Siberian subspecies of Taiga Bean Goose A. f. middendorffii is rarely kept in captivity, which supports wild origin for a straggler to Nebraska (Bray et al 1986, Howell et al 2014).
A first state record for Iowa of Tundra Bean Goose (A. serrirostris) was of one with Canada Geese in and near Lamoni, Decatur Co, and neighboring Harrison Co, Missouri 29 Nov 2022 through 17 Dec 2022 (eBird.org).
Images
Abbreviations
NWR: National Wildlife Refuge
Literature Cited
Banks, R.C., R.T. Chesser, C. Cicero, J.L. Dunn, A.W. Kratter, I.J. Lovette, P.C. Rasmussen, J.V. Remsen, Jr., J.A. Rising, and D.F. Stotz. 2007. Forty-eighth supplement to the American Ornithologists' Union check-list of North American birds. Auk 124: 1109-1115.
Bray, T.E., B.K. Padelford, and W.R. Silcock. 1986. The birds of Nebraska: A critically evaluated list. Published by the authors, Bellevue, Nebraska, USA.
Brogie, M.A. 1999. 1998 (Tenth) Report of the NOU Records Committee. NBR 67: 141-152.
Howell, S.N.G., I. Lewington, and W. Russell. 2014. Rare birds of North America. Princeton University Press, Princeton, New Jersey, USA.
Rose, B.J. 1985. (photograph). NBR 53: 3.
Wright, R., and A.G. Grenon. 1985. Three species of Siberian Geese seen in Nebraska. NBR 53: 3-4.
Recommended Citation
Silcock, W.R., and J.G. Jorgensen. 2023. Taiga Bean-Goose (Anser fabalis). In Birds of Nebraska — Online. www.BirdsofNebraska.org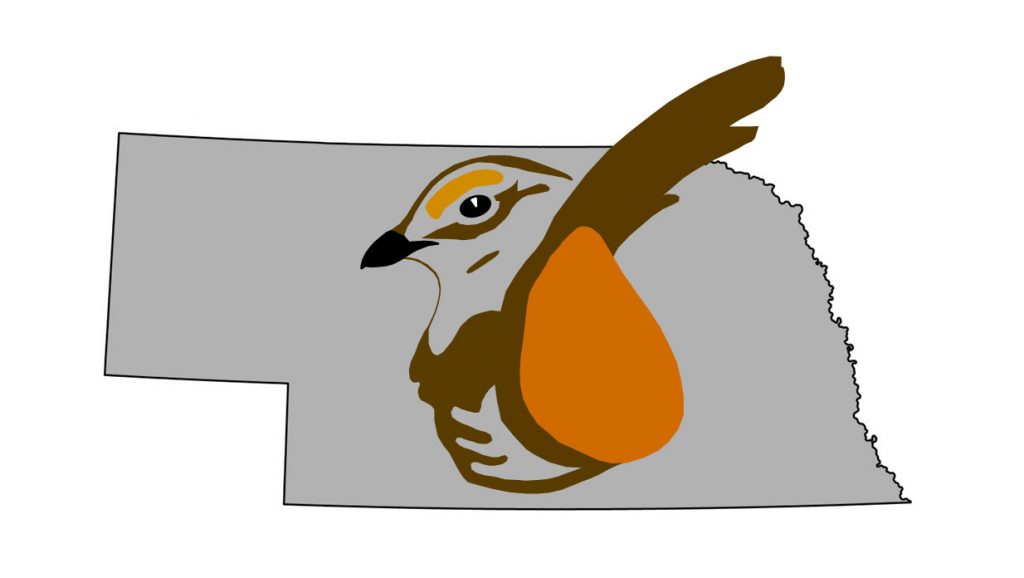 Birds of Nebraska – Online
Updated 11 Jan 2023