Leiothlypis peregrina
Status: Common regular spring migrant east, uncommon central, rare west. Uncommon regular fall migrant east and central, rare regular west.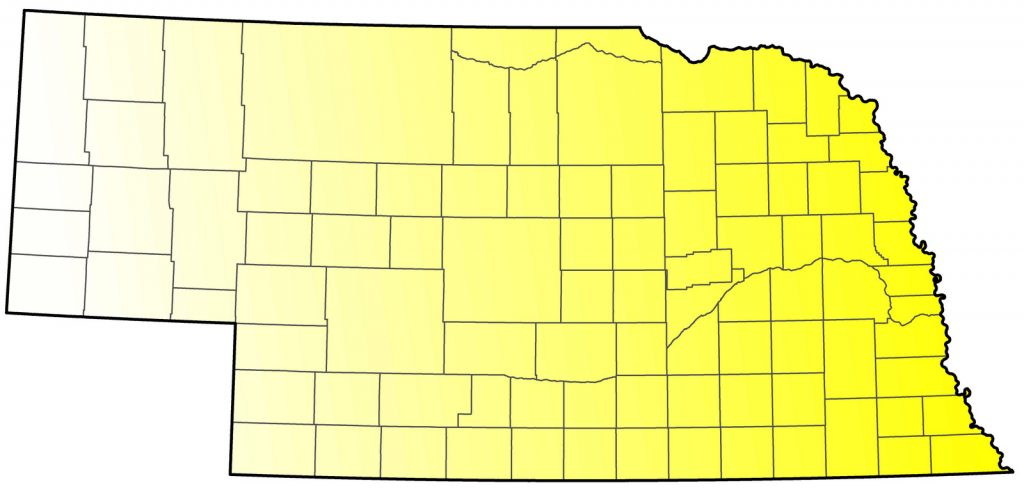 Documentation: Specimen: UNSM ZM6808, 25 May 1901 Child's Point, Sarpy Co.
Taxonomy: No subspecies are currently recognized (Pyle 1997).
Spring: Apr 25, 26, 26 <<<>>> Jun 2, 3, 3
Later dates are 6 Jun 2020 Sioux Co, 9 Jun 2013 Dakota Co, and 23 Jun 2017 recording Neale Woods, Douglas Co.
Migration is from late Apr through early Jun, with peak numbers in mid-May.
In the Panhandle, this species is regular but "very rare" in spring (Rosche 1994). Brown et al (1996) cited five banding records 13-29 May in the Keith Co area. A surprising 5-6 were reported in the Panhandle 19-26 May 2022, and five 15-21 May 2023.
High counts: 112 in Sarpy Co 11 May 2000, 96 in Lancaster Co 25 May 2002, 72 at Indian Cave SP, Nemaha and Richardson Cos 12 May 2000, and 55 in Wilderness Park, Lincoln, Lancaster Co 11 May
Fall:  Aug 23, 23, 25 <<<>>> Oct 14, 14, 14
Earlier dates are of one banded 25 Jul 2015 Douglas Co (Rick Schmid, pers.comm.), and 10 Aug 2012 Otoe Co.
Later dates are 16 Oct 2018 Otoe Co, 1 Nov 1971 Lancaster Co (Williams 1972), and 7 Nov 2001 Otoe Co (Falk 2002).
Presumed failed breeders and non-breeders may disperse southward beginning in early Jul, often undergoing pre-basic fall molt while in migration (Rimmer and McFarland 2020). Migrants occur from late Aug through mid-Oct, although far fewer occur in fall than in spring. There is some evidence the fall migration routes are somewhat further east than in spring (Rimmer and McFarland 2020).
There are 21 Panhandle reports 1 Sep-11 Oct.
High counts: 10 in Sarpy Co 9 Sep 1995, 5 at Wilderness Park, Lancaster Co 9 Sep 2018, 4 at Ponca SP, Dixon Co 8 Sep 2007, 4 at Wilderness Park, Lancaster Co 12 Sep 2020, and 4 at Lauritzen Gardens, Douglas Co 29 Sep 2020.
Comments: Mollhoff (2022) mentioned two records suggestive of birds in breeding condition, 18 May 1986 in Lincoln Co and 30 May 1965 in Sheridan Co, but both were likely migrants; no evidence for nesting activity was provided for either.
Images
Abbreviations
SP: State Park
UNSM: University of Nebraska State Museum
Literature Cited
Brown, C.R., M.B. Brown, P.A. Johnsgard, J. Kren, and W.C. Scharf. 1996. Birds of the Cedar Point Biological Station area, Keith and Garden Counties, Nebraska: Seasonal occurrence and breeding data. Transactions of the Nebraska Academy of Sciences 23: 91-108.
Falk, L. 2002. Birds in Otoe County. Published by the author, Nebraska City, Nebraska, USA.
Mollhoff, W.J. 2022. Nest records of Nebraska birds. Nebraska Ornithologists' Union Occasional Paper Number 9.
Pyle, P. 1997. Identification Guide to North American Birds. Part I, Columbidae to Ploceidae. Slate Creek Press, Bolinas, California, USA.
Rimmer, C.C. and K.P. McFarland. 2020. Tennessee Warbler (Leiothlypis peregrina), version 1.0. In Birds of the World (A. F. Poole, Editor). Cornell Lab of Ornithology, Ithaca, NY, USA. https://doi.org/10.2173/bow.tenwar.01.
Rosche, R.C. 1994. Birds of the Lake McConaughy area and the North Platte River valley, Nebraska. Published by the author, Chadron, Nebraska, USA.
Williams, F. 1972. Southern Great Plains Region. American Birds 26: 80-84.
Recommended Citation
Silcock, W.R., and J.G. Jorgensen. 2023. Tennessee Warbler (Oreothlypis peregrina). In Birds of Nebraska — Online. www.BirdsofNebraska.org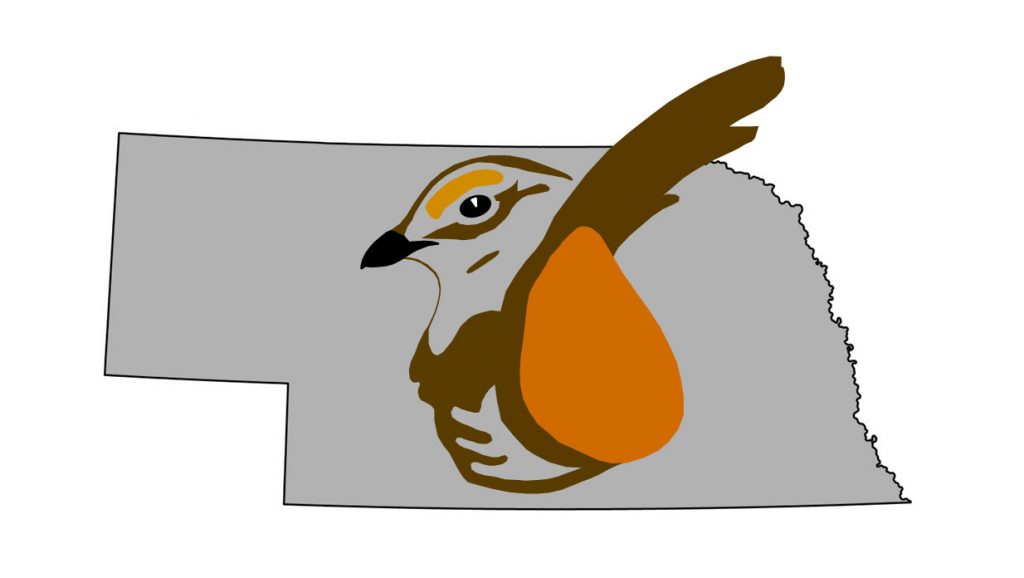 Birds of Nebraska – Online
Updated 27 Jun 2023