Setophaga townsendi x virens
Status: Accidental in fall.
Record: One was photographed by Mark Brogie at Wildcat Hills Nature Center, Scotts Bluff Co 31 Aug 2018 (King et al 2021; https://ebird.org/checklist/S48275283).
Comments: The Nebraska record was pointed out by Jon King; it was originally identified as a Townsend's Warbler, but hybrid characters can be detected in the eBird photo cited above, including increased black in the face and a yellowish breast.
This hybrid is well known as a result of recent studies by Toews et al (2011) and discussed by Mlodinow et al (2014) with respect to two such hybrids found in Colorado. Toews et al (2011) found "surprisingly extensive" hybridization, some 38% of individuals sampled within the narrow hybrid zone in the Rocky Mountains of northeastern British Columbia. However, most hybrids resembled one or other of the parent species and are thus difficult to detect. It seems quite reasonable to assume that such hybrids would migrate south in fall along the east edge of the Rocky Mountains, where both parent species occur, Black-throated Green albeit rarely (Mlodinow et al 2014; Jon King, pers. comm.). King et al (2021) list 16 records of this hybrid for the US, but noted that there are likely many more that pass undetected.
Images
Literature Cited
King, J.C., T. Swope, K. Groeneweg, P. Janzen, and M. Brogie. 2021. Apparent Townsend's x Black-throated Green Warbler (Setophaha townsendi x virens) hybrids in Kansas and Nebraska. NBR 89: 41-45.
Mlodinow, S.G., G. Walbeck, and D.A. Leatherman. 2014. Two recent records of apparent Black-throated Green Warbler × Townsend's Warbler in Colorado. Colorado Birds 48: 102-106.
Toews, D.L.P., A. Brelsford, and D.E. Irwin. 2011. Hybridization between Townsend's Dendroica townsendi and black‐throated green warblers D. virens in an avian suture zone. https://doi.org/10.1111/j.1600-048X.2011.05360.x.
Recommended Citation
Silcock, W.R., and J.G. Jorgensen. 2021. Townsend's x Black-throated Green Warbler (hybrid) (Setophaga townsendi x virens). In Birds of Nebraska — Online. www.BirdsofNebraska.org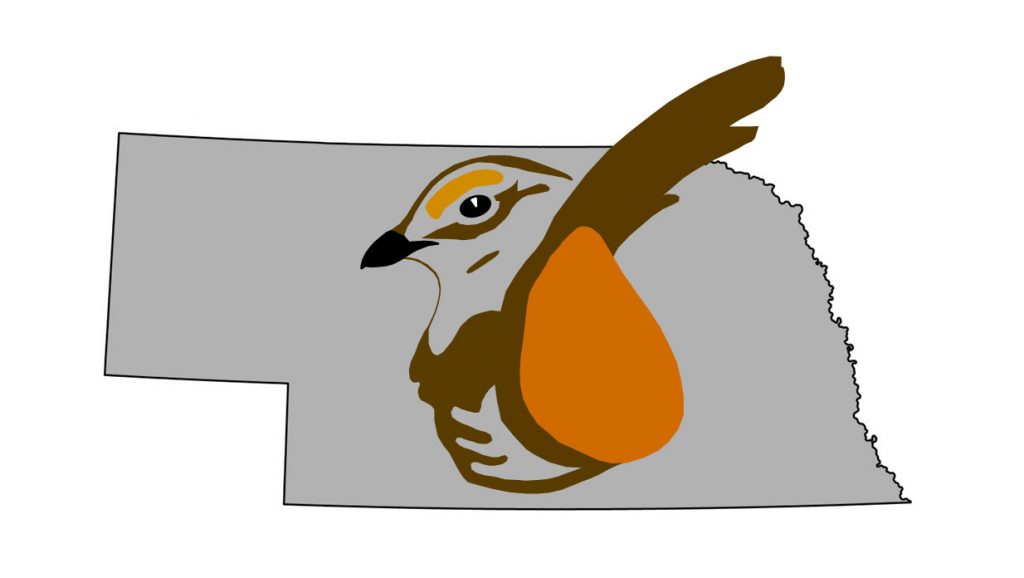 Updated 21 Sep 2021