Egretta tricolor ruficollis
Status: Rare casual summer visitor central. Accidental in spring.
Documentation: Specimen: HMM 21718, 14 Oct 1918 Kearney Co (Black 1933, 1941; Bray et al 1986).
Taxonomy: Two subspecies are generally recognized (Gill and Donsker 2017): ruficollis (including occidentalis) in southern North America, south to northwestern South America and Trinidad, and tricolor in northeast and north-central South America.
Nebraska records are presumed ruficollis (Pyle 2008).
Spring: There is one documented report, of an adult at Swanson Reservoir, Hitchcock Co 29 Apr 2001 (Jorgensen 2003).
Two additional reports are of one in Sarpy Co 13 May 1991 that may have been the same bird as that seen across the Missouri River in Iowa 4 May 1991 and acceptably documented there (Korpi 1991, Greer 1992) and another reported in Lancaster Co 22 May 1997 without details.
Spring records such as these are likely birds moving north to northeast South Dakota, where breeding was first noted in 1986 and has occurred in two other locations since (Tallman et al 2002).
Summer: There are four accepted records, including a very late date. Reports in Jul-Aug are presumably post-breeding or post-fledging dispersers from southern North America.
27 Jul 2003 Funk WPA, Phelps Co (Silcock 2003)
7 Aug 1971 Clay Center (Cink 1973)
30 Aug-2 Sep 2003 two juveniles photographed Clay Co (Brogie 2004)
14 Oct 1918 (cited above).
In addition, one was collected 10 Aug about 1918 at Inland, Clay Co; the specimen is now lost (Cink 1973; Bray et al 1986).
Images
Abbreviations
HMM: Hastings Municipal Museum
WPA: Waterfowl Production Area (Federal)
Literature Cited
Black, C.A. 1933. An addition to the Nebraska bird list: The Northern Louisiana Heron. NBR 1: 31.
Black, C.A. 1941. The Northern Louisiana Heron in Nebraska: A correction. NBR 9: 16.
Bray, T.E., B.K. Padelford, and W.R. Silcock. 1986. The birds of Nebraska: A critically evaluated list. Published by the authors, Bellevue, Nebraska, USA.
Brogie, M.A. 2004. 2003 (15th) Report of the NOU Records Committee. NBR 72: 59-65.
Cink, C.L. 1973. Louisiana Heron in Clay County. NBR 41: 14-15.
Gill, F., and D. Donsker (Eds). 2017. IOC World Bird List (v 7.3), accessed 30 January 2018.
Greer, J.G. 1992. Tricolored Heron in Pottawattamie County. Iowa Bird Life 62: 88-89.
Jorgensen, J.G. 2003. 2001 (13th) Report of the NOU Records Committee. NBR 71: 97-102.
Pyle, P. 2008. Identification Guide to North American Birds. Part II, Anatidae to Alcidae. Slate Creek Press, Bolinas, California, USA.
Silcock, W.R. 2003. Summer Field Report, June-July 2003. NBR 71: 106-127.
Tallman, D.A., Swanson, D.L., and J.S. Palmer. 2002. Birds of South Dakota. Midstates/Quality Quick Print, Aberdeen, South Dakota, USA.
Recommended Citation
Silcock, W.R., and J.G. Jorgensen. 2021. Tricolored Heron (Egretta tricolor). In Birds of Nebraska — Online. www.BirdsofNebraska.org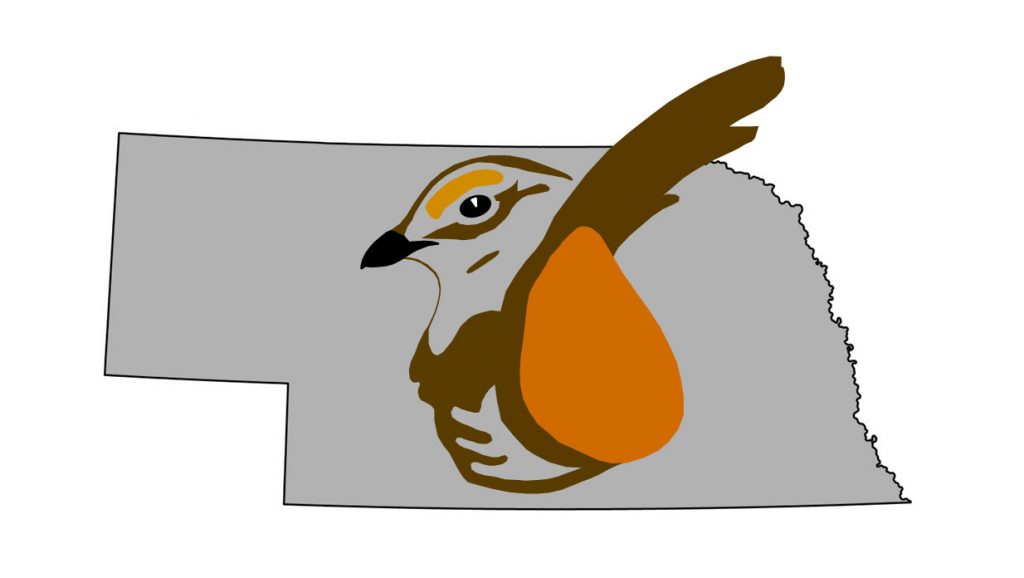 Birds of Nebraska – Online
Updated 3 Oct 2021