Cygnus columbianus columbianus
Status:  Rare regular spring and fall migrant statewide. Locally uncommon casual winter visitor statewide.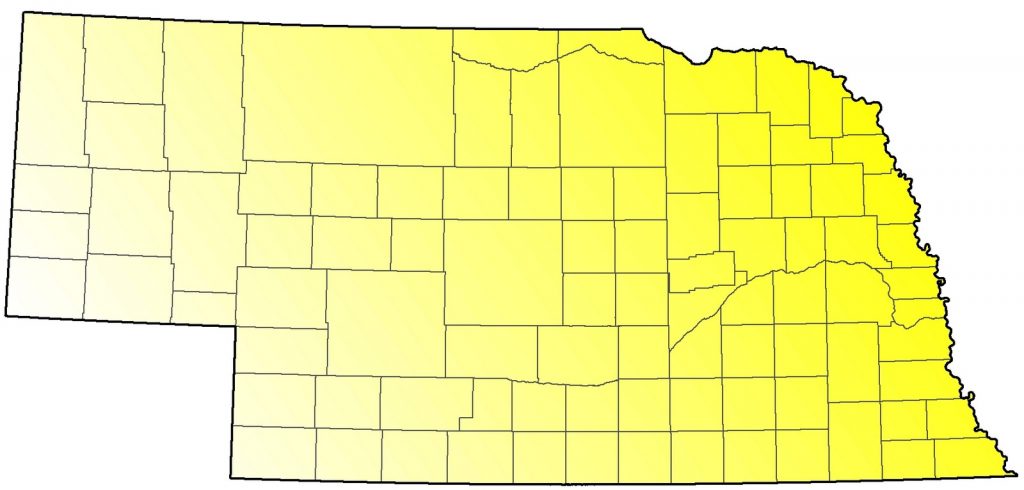 Documentation: Specimen: HMM 2822, 27 Oct 1917 Doniphan, Hall Co.
Taxonomy: There are two subspecies, columbianus and bewickii, the latter Eurasian in distribution. Nebraska birds are columbianus.
Changes since 2000: Along with the large increases in numbers of Trumpeter Swans wintering in Nebraska in recent years (Silcock and Jorgensen 2018), Tundra Swans are wintering with Trumpeter Swan flocks in small numbers. Traditionally, Tundra Swans were rare Mar and Nov migrants in Nebraska.
Spring:  Feb 26, 26, 26 <<<>>>  Apr 6, 6, 6
Earlier dates are of a migrating flock of 15 over Nemaha Co 18 Feb 2013 (eBird.org), one in Dawson Co 18 Feb 2015, two at DeSoto NWR, Washington Co 21 Feb 2017, and five in Dakota Co 21 Feb 2017. Peak movement is in mid- to late March.  There are later dates 15 Apr 1975 Clay Co (Jorgensen 2004), 27 Apr-14 May 1952 Platte Co (Kinch 1968), 30 Apr-3 May 1936 Clay Co (Kinch 1968), 14 on 4 May 1933 Sheridan Co, 5 May 1947 Brown Co (Youngworth 1955), 7 May 1930, 1931, or 1932 Sheridan Co (Rosche 1982) and 15 May 1952 Boone Co. It is likely that these reports were indeed of Tundra Swans, as Trumpeter Swans were rare on the Great Plains until the 1970s. The traditional migration pathway of this species extends from the Atlantic Coast to High Arctic breeding grounds, generally coming no closer to Nebraska than Minnesota and northeast South Dakota.
High counts: 17 in Douglas Co 17 Mar 2002, 15 in Sheridan Co spring 1930, 1931, or 1932 (Rosche 1982), and 15 over Nemaha Co 18 Feb 2013.
Fall:   Oct 31, Nov 1, 1 <<<>>> Dec 11, 12, 14
Most reports are in the period 8-30 Nov. There is an early documented record, 29 Sep 20191950 Columbus, Platte Co (UNSM ZM10989), and another early report 21 Oct 1970 Lancaster Co. There are several later reports of stragglers into winter (see Winter).
Winter: Along with the large increase in numbers of Trumpeter Swans in recent years (Silcock and Jorgensen 2018), this species, formerly only a rare spring and fall migrant in Mar and Nov, is increasingly found wintering in low numbers, mostly singles, with Trumpeter Swan flocks. Prior to winter 2013-2014 there were only these winter reports: 5 Feb-5 Mar 1972 Lancaster Co, 5-15 Jan 1989 Antelope Co, up to three immatures below Keystone Dam, Lake Ogallala, Keith Co 14-15 Jan and 7-13 Feb 1998 (Brogie 1999), two in Douglas Co 23 Dec 1998-7 Feb 1999 (Jorgensen 2001), 16 Jan 2000 Carter Lake, Douglas Co, 30 Jan 2000 Knox Co, 3 Feb 2001 an adult at Lake Ogallala, and 15 Jan 2003 Lake McConaughy.
Beginning with winter 2013-2014, there have been reports each winter, notably at Carter Lake, Douglas Co, where there were reports 2013-2014 through 2016-2017 in the period 3 Jan-26 Feb with a maximum of six birds. Elsewhere there have been these records at scattered locations: 30 Dec 2013-15 Feb 2014 near North Platte, Lincoln Co, 4-11 Jan 2014 Lake McConaughy, up to seven 26 Dec 2014-1 Feb 2015 Lake McConaughy, 14-23 Jan 2017 Branched Oak Lake, Lancaster Co, 22 Jan-5 Feb 2017 DeSoto NWR, Washington Co (up to 4), 9 Feb 2017 Sarpy Co, 10 Jan-1 Mar 2018 Douglas Co, 25 Dec 2018 DeSoto NWR, 30 Dec 2018 at Lake McConaughy, 15-22 Dec 2019 near North Platte (2-3), 31 Dec 2019 near Columbus, Platte Co, and 17 Jan 2020 at Lake McConaughy.
Abbreviations
CBC: Christmas Bird Count
HMM: Hastings Municipal Museum
NWR: National Wildlife Refuge
UNSM: University of Nebraska State Museum
Acknowledgement
Photograph (top) of a Tundra Swan with Canada Geese at Carter Lake, Douglas Co, 30 Jan 2015 by Phil Swanson.
Literature Cited
Jorgensen, J.G. 2001. 1999 (Eleventh) Report of the NOU Records Committee. NBR 69: 85-91.
Jorgensen, J.G. 2012.  Birds of the Rainwater Basin, Nebraska.  Nebraska Game and Parks Commission, Lincoln, Nebraska, USA.
Kinch, C. 1968. Swans. NBR 36: 16-19.
Rosche, R.C. 1994. Birds of the Lake McConaughy area and the North Platte River valley, Nebraska.  Published by the author, Chadron, Nebraska, USA.
Youngworth, W. 1955. Some birds of the Quicourt Valley. NBR 23: 29-34.
Recommended Citation
Silcock, W.R., and J.G. Jorgensen.  2020.  Tundra Swan (Cygnus columbianus), Version 1.0. In Birds of Nebraska — Online. www.BirdsofNebraska.org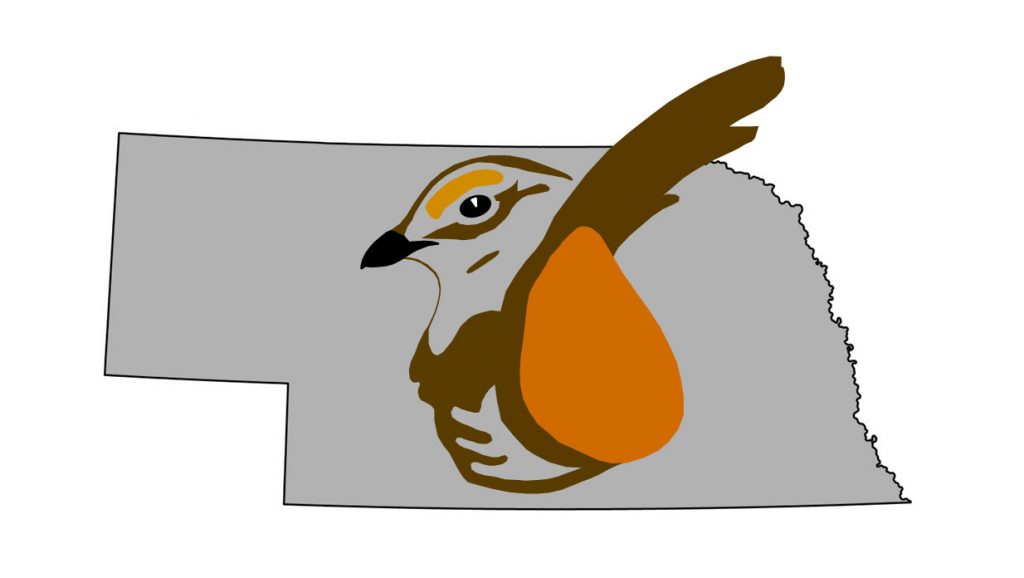 Birds of Nebraska – Online