Cathartes aura
Status: Common regular spring and fall migrant statewide. Fairly common regular breeder statewide. Locally common regular summer visitor statewide.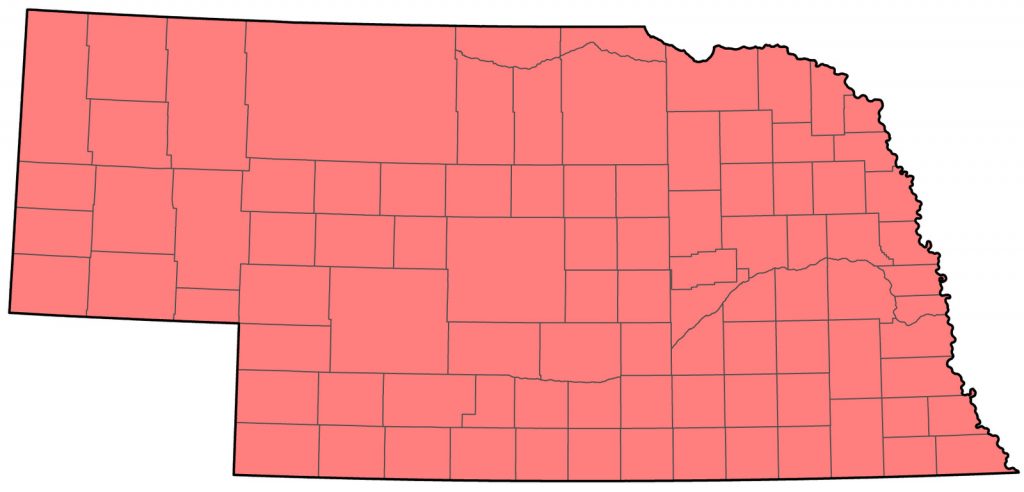 Documentation: Specimen: UNSM ZM10880, 24 Jul 1910 Naponee, Franklin Co.
Taxonomy: Of six subspecies, three occur in North America (Gill and Donsker 2017): aura from the southwest United States to Costa Rica and the Caribbean, meridionalis of western North America, and septentrionalis of eastern and central North America.
Kirk and Mossman (2020) state that meridionalis breeds east to southern Manitoba and south-central Texas, and septentrionalis breeds west to Minnesota, Kansas, Oklahoma, and eastern Texas.
Documentation of Nebraska subspecies is lacking, but it seems, based on the above, that most eastern and central Nebraska breeders are likely to be intergrades; the two subspecies intergrade "across a band from Michigan to Minnesota in north to east Texas in the south" (Kirk and Mossman 2020).
Spring: Mar 3, 3, 3 <<<>>> summer
Earlier dates are 19-20 Feb 2016 Forest Lawn Cemetery, Douglas Co, 19 Feb 2017 Douglas Co, 20 Feb 2016 Neale Woods, Douglas Co, 20 Feb 2016 Lancaster Co, 21 Feb 2017 Lancaster Co, 25 Feb 2023 Lancaster Co, 27 Feb 2016 Otoe Co, and 29 Feb 2020 Wayne Co.
There was an early influx in Feb 2016, with sightings of 1-4 birds 19-20 Feb at Forest Lawn Cemetery, Douglas Co, one in western Douglas Co 19 Feb, 20 Feb at Neale Woods, Douglas Co, and Lancaster Co 20 Feb. Another early influx occurred in 2017: one flew over Fontenelle Forest, Sarpy Co 19 Feb, one was over Omaha, Douglas Co the same day, one was over Lincoln 21 Feb, and three over Gretna 22 Feb.
Spring arrivals generally appear in early Mar, but most arrive in late Mar and early Apr, a little later in the west. First arrivals are likely breeding birds, and immatures arrive mostly in late Mar and Apr and begin to form the well-known summer roosts. In spring 2013 in Beatrice, Gage Co, numbers of roosting birds had increased markedly by 29 Mar, and best counts were achieved in Lancaster Co 7 Apr, when a record-high spring tally of 95 were roosting at Branched Oak Lake.
High counts: 200 at North Platte Cemetery, Lincoln Co 31 Mar 2020, 1200 in Kearney, Buffalo Co 2 Apr 2022, 198 at North Platte Cemetery, Lincoln Co 3 Mar 2022, 173 there 16 Apr 2021, and 150 at Valentine, Cherry Co 2 Apr 2015.
Summer: Turkey Vultures breed statewide, preferring areas of relief such as the Niobrara River Valley, the Panhandle, and along the escarpments of the Republican River Valley, but abandoned isolated buildings and structures are often used as well.
Summer roosts are well-known, often containing more than 30 birds. These birds are mostly prebreeders; age at first breeding may be several years (Palmer 1988). An unusual sight was a flock of 60 counted on a sand bar at Ponca SP, Dixon Co 9 Jul 2015.
Breeding Phenology:
Eggs/Incubation: 8 May- 1 Jul (Mollhoff 2022).
Nestlings: 5 Jun- 20 Aug.
Fledging: 24-25 Aug.
Fall: summer<<<>>> Nov 5, 6, 6
Later dates are 10 Nov 2005 Hitchcock Co, and 15 Dec 2021 Buffalo Co.
There is a general southward drift in fall, with significant movement in Sep. Very few linger into Nov; there are fewer than 10 such reports.
High counts: 300 at Red Willow Reservoir, Frontier Co 23 Sep 2010, "several hundred" at Harlan Co Reservoir, Harlan Co 17 Aug 2001, 200-300 over Lincoln 2 Oct 2006, 221 over Blair, Washington Co 13 Sep 2012, 200 at Pawnee Lake, Lancaster Co 17 Sep, 200 at Branched Oak Lake 23 Sep 2017, and 200 at Wagon Train RA, Lancaster Co 16 Aug 2022.
Comments: The only report for Dec through mid-Feb is of one near Gering, Scotts Bluff Co 15 Jan 2007, probably the same bird reported at the Riverside Zoo in Scottsbluff 11 and 15 Jan by the zoo's raptor specialist (Alice Kenitz, pers. comm.); this report was not accepted, although considered "very suggestive" by the NOURC (Brogie 2008). This species is easily confused with large soaring hawks of dark plumage which occur in Nebraska only in winter, but there several winter records from states surrounding Nebraska.
Images
Abbreviations
NOURC: Nebraska Ornithologists' Union Records Committee
SP: State Park
UNSM: University of Nebraska State Museum
Literature Cited
Brogie, M.A. 2008. 2007 (19th) Report of the NOU Records Committee. NBR 76: 111-119.
Gill, F., and D. Donsker (Eds). 2017. IOC World Bird List (v 7.3), accessed 30 January 2018.
Kirk, D.A. and M.J. Mossman. 2020. Turkey Vulture (Cathartes aura), version 1.0. In Birds of the World (A. F. Poole and F. B. Gill, Editors). Cornell Lab of Ornithology, Ithaca, NY, USA. https://doi.org/10.2173/bow.turvul.01.
Mollhoff, W.J. 2022. Nest records of Nebraska birds. Nebraska Ornithologists' Union Occasional Paper Number 9.
Palmer, R.S., ed. 1988. Handbook of North American birds. Vol. 4. Diurnal Raptors (Part 1). Yale University Press, New Haven, Connecticut, USA.
Recommended Citation
Silcock, W.R., and J.G. Jorgensen. 2023. Turkey Vulture (Cathartes aura). In Birds of Nebraska — Online. www.BirdsofNebraska.org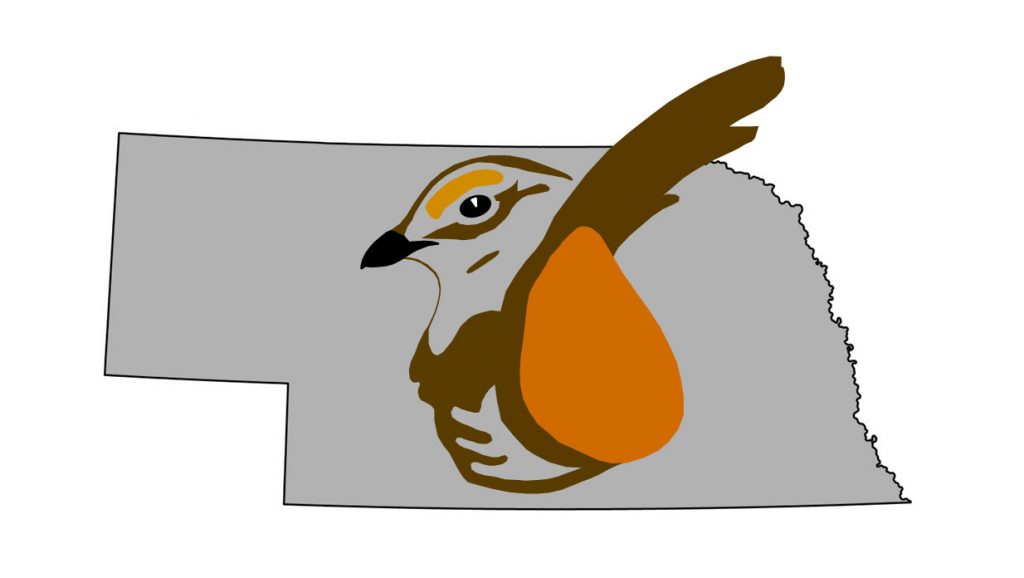 Birds of Nebraska – Online
Updated 8 Mar 2023