Bartramia longicauda
Status: Fairly common regular spring and fall migrant and breeder statewide.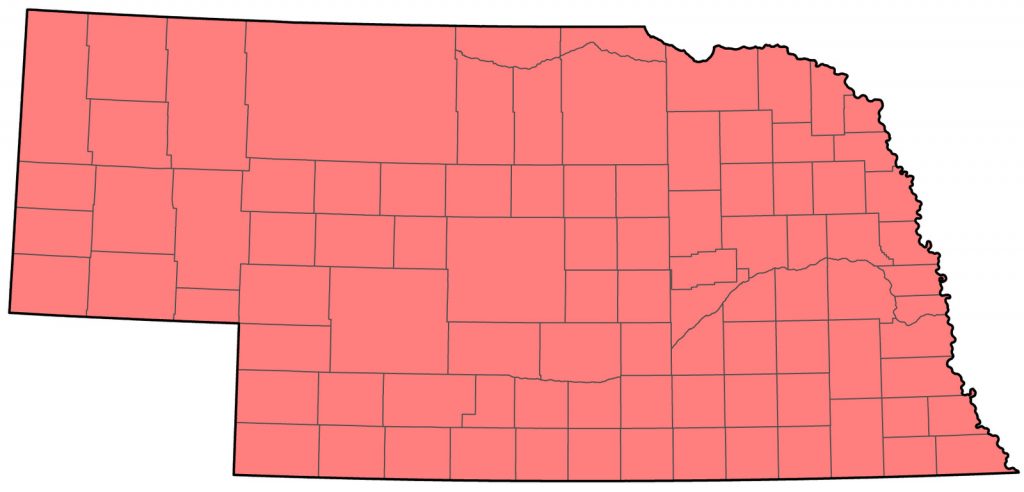 Documentation: Specimen: UNSM ZM11419, 18 Jun 1931 Atkinson, Holt Co.
Taxonomy: No subspecies are recognized.
Spring: Apr 10, 11, 13 <<<>>> summer
Migrants usually arrive during the latter half of Apr, with peak migration occurring in early and mid-May. Earlier dates are 23 Mar 2000 (Brevard, pers. comm., eBird.org), 31 Mar 2012 Grant Co, 2 Apr 2008 Lincoln Co, and 4 Apr 2008 McPherson Co.
High counts: 70 at Crescent Lake NWR, Garden Co 28 May 2006, 40 near Gibbon, Buffalo Co 2 May 2003, and 35 between Anselmo and Dunning, Custer and Blaine Cos 1 May 2017.
Summer: Upland Sandpiper breeds statewide with the possible exception of the extreme southwest and the southern Panhandle, although it was reported in Scotts Bluff Co during summer 1970-72, 1975-76, 1978, and 1983, in Perkins Co 1974, and in Chase Co 13 Jun 1990. Breeding densities are greatest in the Sandhills and northern Panhandle, where the species is common. It is less common in the most intensely cultivated areas of the east and south-central.
Breeding Phenology:
Eggs: 11 Apr- 15 Jul (Mollhoff 2022)
Young: 27 May-3 Aug
High counts: 40 in Keith Co 20 Jun 2007, 38 on the Sumner BBS route, Dawson Co 26 Jun 2016, 37 there 29 Jun 2014, and 35 at Calamus Reservoir, Loup Co 27 Jun 1997.
Fall: summer <<<>>> Sep 12, 12, 13
Later dates are 19 Sep 2015 Kearney Co, and 21 Sep 2002 Platte Co.
Fall migration begins in late Jul, and most have moved out of Nebraska by the first week of Sep; there are no documented reports for Oct. Fall flocking may begin mid-Jul; 50 were near Sumner, Dawson Co 12 Jul 2015, and high counts occur in early Aug.
High counts: 247 in the eastern Rainwater Basin 2 Aug 2003, 200 in Dawson Co 5 Aug 1971, and 178 in northwest York Co 31 Jul 2003.
Comments: Numbers have declined since the 19th century, although serious declines may have occurred only in areas of the state where grasslands have been converted to cropland. Jorgensen (2004) notes early observations by Sandy Griswold of "countless thousands" being hunted in Fillmore Co in late Aug 1904. Moderate to high densities are present in relatively untouched grasslands in Nebraska. Even small grassland tracts may attract a breeding pair; a pair raised a brood on an isolated tract of lowland meadow of less than 15 acres (Roger Sharpe, pers. comm.). Upland Sandpipers also nest in agricultural fields, especially in the Rainwater Basin (Jorgensen 2012, Brown 2018).
Images
Abbreviations
BBS: Breeding Bird Survey
UNSM: University of Nebraska State Museum
WMA: Wildlife Management Area (State)
Literature Cited
Brown, L. 2018. Habitat use and behavior of migrating shorebirds in agricultural fields in the Rainwater Basin, Nebraska. Master's Thesis, University of Nebraska at Omaha, Omaha, Nebraska, USA.
Jorgensen, J.G. 2004. An overview of shorebird migration in the eastern Rainwater Basin, Nebraska. Nebraska Ornithologists' Union Occasional Paper No. 8. Nebraska Ornithologists' Union, Lincoln, Nebraska, USA.
Jorgensen, J.G. 2012. Birds of the Rainwater Basin, Nebraska. Nebraska Game and Parks Commission, Lincoln, Nebraska, USA.
Mollhoff, W.J. 2022. Nest records of Nebraska birds. Nebraska Ornithologists' Union Occasional Paper Number 9.
Recommended Citation
Silcock, W.R., and J.G. Jorgensen. 2022. Upland Sandpiper (Bartramia longicauda), Version 1.0. In Birds of Nebraska — Online. www.BirdsofNebraska.org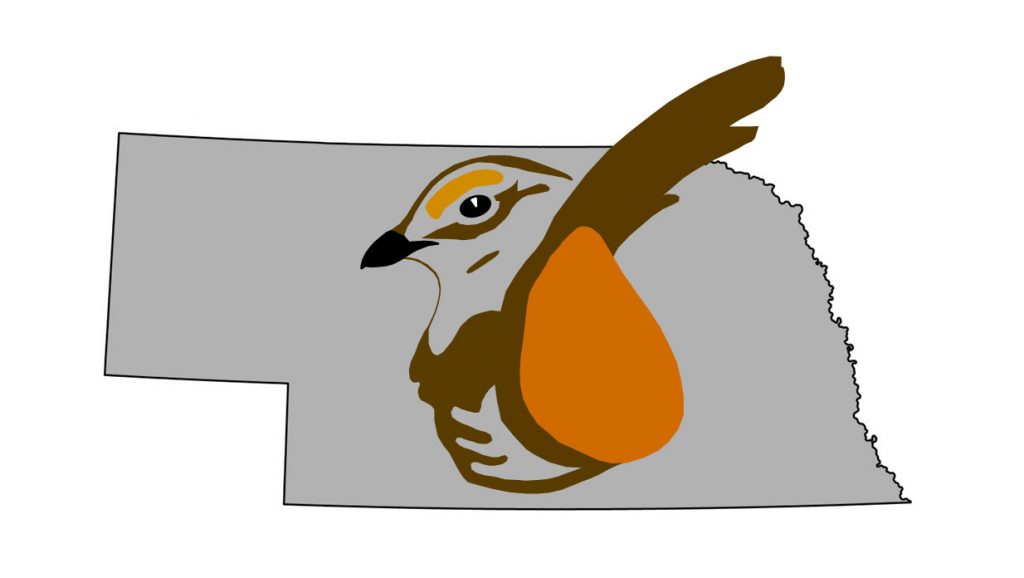 Birds of Nebraska – Online
Updated 15 Mar 2022