Calidris mauri
Status: Rare regular spring migrant statewide. Uncommon regular fall migrant statewide.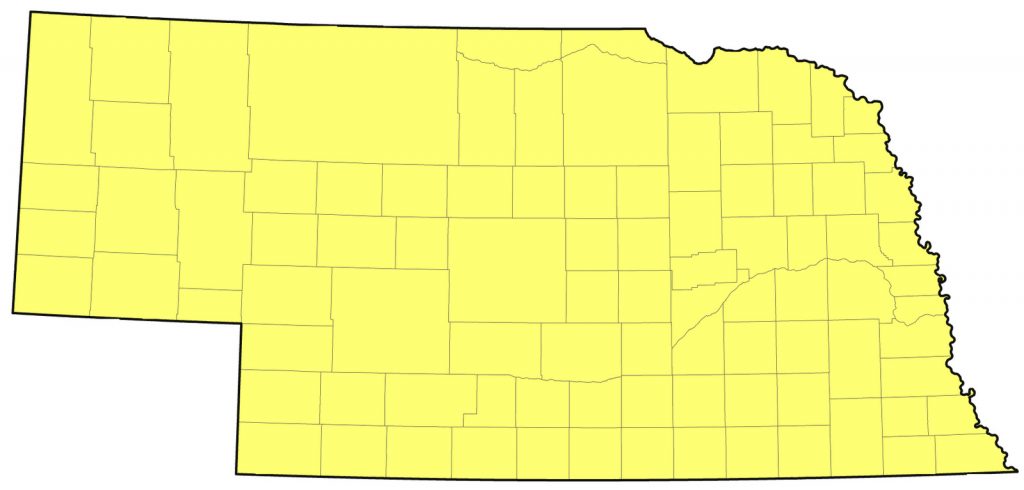 Documentation: Specimen: UNSM ZM6195, 31 Aug 1913 Lancaster Co.
Taxonomy: No subspecies are recognized.
Spring: Apr 18, 18, 21 <<<>>> May 26, 29, 31
There are earlier dates of one photographed at Sora WMA, Fillmore Co, 14-16 Mar 2012 (Jorgensen 2012), and 10 Apr 2010 Dakota Co.
We consider the early and late dates above to be reliable; all are confirmed in eBird (eBird.org).
Peak migration of Western Sandpiper is in late Apr. See Comments.
Only small numbers migrate through the central Great Plains in spring; Jorgensen (2004) listed only six records during extensive Rainwater Basin shorebird surveys 1997-2001; by 2010 only six more were added (Jorgensen 2012). Similarly, daily peaks at Cheyenne Bottoms, Kansas in spring are only in the 10s (Senner and Martinez 1982). Great Plains migrants in spring are probably birds that wintered on the Gulf and Atlantic Coasts, joining Pacific Coast migrants in the Pacific Northwest (Franks et al 2020).
There is no evidence to suggest that in spring Western Sandpipers occur more often in western Nebraska than in the east.
High counts: 50 at Clear Creek WMA, Garden and Keith Cos 22 Apr 1989 (Rosche 1994), and 11 in Lancaster Co 13 May 2014.
Fall: Jul 23, 25, 26 <<<>>> Oct 25, 26, 28
There are earlier reports 28 Jun 1916 of a "flock" near Hastings (Brooking, Notes), a group of 10 at Wehrspann Lake, Sarpy Co, 2 Jul 2006, 11 Jul 2022 (2) Scottsbluff WTP, Scotts Bluff Co, and 20 Jul 1997 Phelps Co.
Later dates are 30 Sep 2012 Cherry Co, 5 Oct 1995 Lancaster Co, 10 Oct 2016 Lincoln Co, and 4 Nov 2017 Lakes North and Babcock, Platte Co. A small, black-legged Calidris sandpiper at Pawnee Lake, Lancaster Co 18 Dec 2001 was thought to be most likely this species, but positive identification could not be made by the observer.
Western Sandpiper has traditionally been more numerous in fall than in spring in Nebraska. Adults arrive in mid-Jul; there are two adult female specimens collected in Lancaster Co 13 Jul 1919 (Mickel and Dawson 1920). Juveniles arrive as early as 13 Aug and are mostly gone by mid-Sep. Juveniles can be fairly common in the eastern Rainwater Basin; high count is 35 at Pearson Basin, Fillmore Co, 19-26 Aug 1995. Late-migrating juveniles often associate with Dunlin flocks (Paulsen 1993); a juvenile Western Sandpiper was at North Hultine Basin, Clay Co with two Dunlin as late as 28 Oct 1996.
In fall in Nebraska this species is most numerous in the south and west; this is likely a consequence of the elliptical migration route proposed by Senner and Martinez (1982) and supported by Butler et al (1996). These authors propose a fall route passing just east of the Rockies en route to Cheyenne Bottoms, where several thousand are regularly recorded (Senner and Martinez 1982); given these numbers, Nebraska appears to be on the eastern edge of this route.
High counts: 100 at Funk WPA, Phelps Co 24 Jul 1997, 60 at Lake McConaughy, Keith Co 28 Jul 1991, 47 at Crescent Lake NWR, Garden Co 13 Aug 1996, and 35 juveniles at Pearson Basin 19-26 Aug 1995.
Comments: Identification problems leading to erratic detection and the lack of documented records in Nebraska have made the status of the Western Sandpiper difficult to define, but it seems likely that it has declined in recent years. It is likely that some, if not many, reports are misidentifications of, for example, Semipalmated Sandpiper. Some 58% (n=76) of the reports are from the first two weeks of May, coinciding with peak migration of Semipalmated Sandpiper. It has been stated (Abbott 1998) that "If [one is] struggling with identification, it's not Western. …. a breeding Western is something like a breeding Dunlin without the black belly."
Images
Abbreviations
UNSM: University of Nebraska State Museum
WMA: Wildlife Management Area (State)
WPA: Waterfowl Production Area (Federal)
Literature Cited
Abbott, D.F. Re: Western Sandpiper. BIRDWG01@LISTSERV. Accessed 31 May 1998.
Brooking, A.M. Notes. Bird specimen records. Manuscript in NOU Archives, University of Nebraska State Museum, Lincoln, Nebraska, USA.
Butler, R.W., F.S. Delgado, H. De La Cueva, V. Pulido, and B.K. Sandercock. 1996. Migration routes of the Western Sandpiper. Wilson Bulletin 108: 662-672.
Franks, S., D.B. Lank, and W.H. Wilson Jr. 2020. Western Sandpiper (Calidris mauri), version 1.0. In Birds of the World (A. F. Poole, Editor). Cornell Lab of Ornithology, Ithaca, NY, USA. https://doi.org/10.2173/bow.wessan.01
Jorgensen, J.G. 2004. An overview of shorebird migration in the eastern Rainwater Basin, Nebraska. Nebraska Ornithologists' Union Occasional Paper No. 8. Nebraska Ornithologists' Union, Lincoln, Nebraska, USA.
Mickel, C.E., and R.W. Dawson. 1920. Some interesting records of Nebraska birds for the year 1919. Wilson Bulletin 32: 73-79.
Paulson, D.R. 1993. Shorebirds of the Pacific Northwest. University of Washington Press, Seattle, Washington, USA.
Rosche, R.C. 1994. Birds of the Lake McConaughy area and the North Platte River valley, Nebraska. Published by the author, Chadron, Nebraska, USA.
Senner, S.E., and E.F. Martinez. 1982. A review of Western Sandpiper migration in interior North America. Southwestern Naturalist 27: 149-159.
Recommended Citation
Silcock, W.R., and J.G. Jorgensen. 2022. Western Sandpiper (Calidris mauri). In Birds of Nebraska — Online. www.BirdsofNebraska.org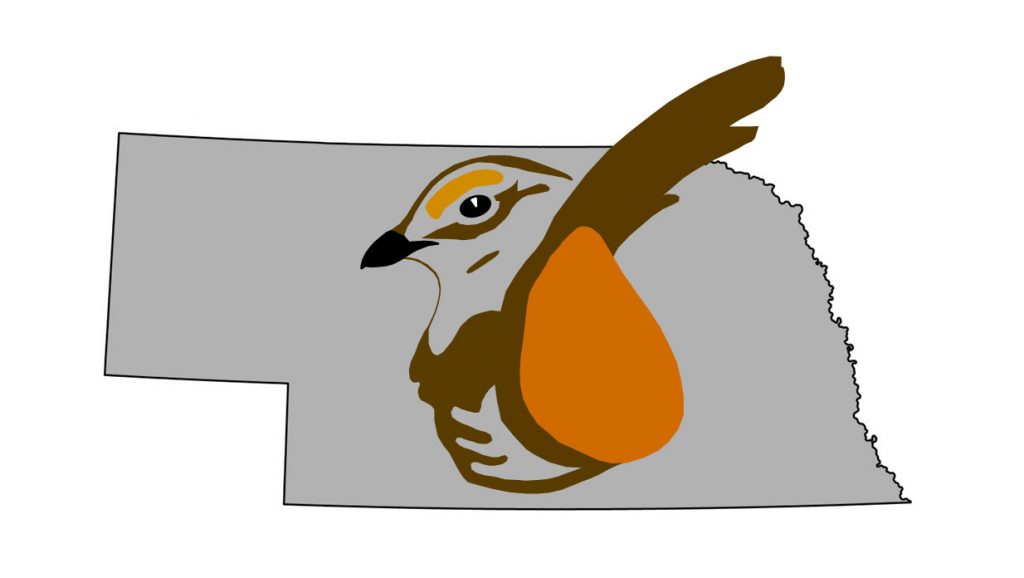 Birds of Nebraska – Online
Updated 18 Aug 2022