Calidris fuscicollis
Status: Common regular spring migrant statewide. Rare casual fall migrant central and east.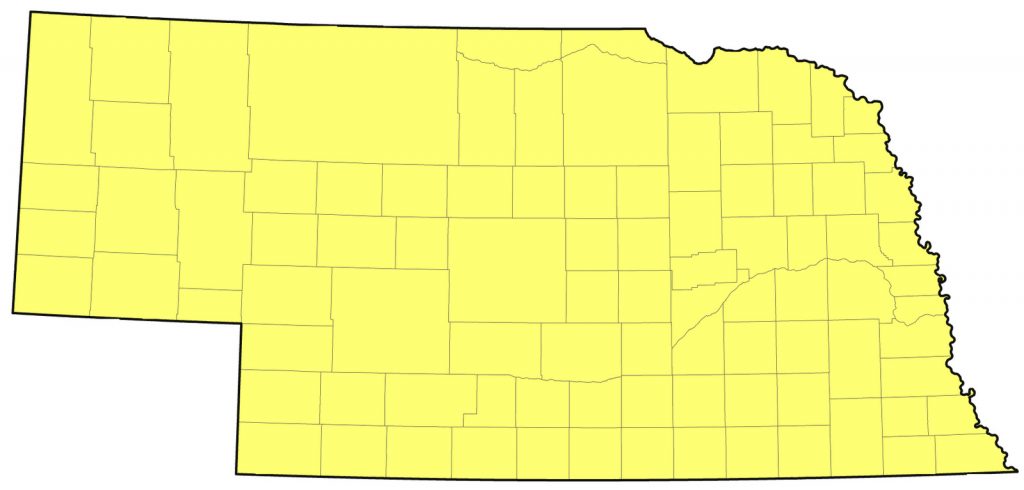 Documentation: Specimen: UNSM ZM6159, 17 Jun 1902 Cherry Co.
Taxonomy: No subspecies are recognized.
Spring: Apr 19, 19, 19 <<<>>>Jun 23, 23, 24
Early dates above are documented; two of the latest dates are specimens, 17 Jun 1902 cited above, and 21 Jun 1902 Keya Paha Co UNSM ZM6160. Additional late dates, which may be of one-year-old partial migrants, are of one on the Lower Platte River between Fremont, Dodge Co and Two Rivers SRA, Douglas Co 25 Jun 2009, a worn adult at Hultine North WPA, Clay Co, 26 Jun 2004, four at Hultine WPA, Clay Co 28 Jun 2008, and one on the Platte River near Louisville, Cass Co 3 Jul 2008.
The first birds generally arrive by the very end of Apr or early in May, but numbers do not peak until mid-May. Unlike other species, the regular migration period of White-rumped Sandpiper extends well into Jun. During late May, flocks of Calidris sandpipers are usually dominated by this species and Semipalmated Sandpipers.
There are at least 20 undocumented reports in the period 28 Mar-18 Apr which we have discounted.
High counts: 7000 in the eastern Rainwater Basin 18-20 May 2005, 5544 there 16-18 May 1997 (including 3600 at Freeman Lakes WPA, York Co 17 May), and 4000 there 17 May 2007.
Fall: Although there are about 42 fall reports for Nebraska, only 11 are accompanied by details, only one of these with tangible documentation:
30 Sep 2018 juvenile photographed Polk Co (Jorgensen, eBird.org)
None of the remaining ten records with details are accompanied by photographs or recordings, and none have been reviewed by NOURC. Nevertheless, we consider these reports credible: 20 Jul 2001 Harvard WPA, Clay Co adult "seen well and heard" (Stephen J. Dinsmore, personal communication, Jorgensen 2004, 2012), 21 Jul 2009 Frontier Co (eBird.org), 25 Jul 2009 injured wing Harvard WPA, Clay Co, 31 Jul 2002 Perkins Co (eBird.org), 31 Jul 2007 Keith Co (eBird.org), 7 Aug 2014 Lancaster Co (eBird.org), 5 Sep 2004 Holmes Lake, Lincoln, Lancaster Co, and 9 Sep 2001 five juveniles at Lake North, Platte Co.
The potential occurrence of White-rumped Sandpiper in Nebraska is analogous to that of Hudsonian Godwit, which follows a similar elliptical migration route. There are only three accepted fall records of Hudsonian Godwit for Nebraska, all juveniles. White-rumped Sandpiper migrates through the Interior in spring and to the Atlantic coast and South America in fall. Of the about 40 Nebraska fall reports, most are in Jul and early Aug and the remainder in Sep. Peak migration of adults on the Atlantic Coast is in late Aug and early Sep (O'Brien et al 2006). The only fall specimens taken in any of the neighboring states are from Kansas where Thompson et al (2011) mention an unknown number of specimen records from "9 July (Stafford Co.) to 29 September (Barton Co.)". The latter date refers to an individual collected at Cheyenne Bottoms, Kansas, 29 Sep 1957 (Emporia State University #B590). A "gray looking juv" was reported in northeast Colorado 8 Oct 2011 (Steve Mlodinow, personal communication). It is interesting that these reports were in late fall.
Despite White-rumped Sandpiper's apparent scarcity in Nebraska in fall, Thompson et al (2011) list high fall counts of 100, 42 and 25 for Kansas. It is not clear whether any of these reports are supported by documentation. A review of White-rumped Sandpiper ebird (eBird.org, accessed 8 Mar 2018) reports from states surrounding Nebraska are as follows: Iowa (15), South Dakota (25), Missouri (12), Kansas (12), Colorado (1), and Wyoming (1). Of these 67 reports, only eight are supported by photographs, and furthermore, the birds photographed in two of those eight reports appear to be species other than White-rumped Sandpiper (Vellenga 2017, Persons and Carroll 2017). These limited data provide additional evidence that reports of the species in fall are rarely documented and also suggest a high proportion of reports represent misidentifications.
Images
Abbreviations
SRA: State Recreation Area
UNSM: University of Nebraska State Museum
WPA: Waterfowl Production Area (Federal)
Literature Cited
Jorgensen, J.G. 2004. An overview of shorebird migration in the eastern Rainwater Basin, Nebraska. Nebraska Ornithologists' Union Occasional Paper No. 8. Nebraska Ornithologists' Union, Lincoln, Nebraska, USA.
Jorgensen, J.G. 2012. Birds of the Rainwater Basin, Nebraska. Nebraska Game and Parks Commission, Lincoln, Nebraska, USA.
O'Brien, M., R. Crossley, and K. Karlson. 2006. The Shorebird Guide. Houghton Mifflin Co., New York, New York, USA.
Persons, D., and K Carroll. 2017. Checklist: Keith Sebeilius Res., Norton County, Kansas, US, 12 July 2017. eBird.org checklist, accessed 9 March 2018.
Thompson, M.C., C.A. Ely, B. Gress, C. Otte, S.T. Patti, D. Seibel, and E.A. Young. 2011. Birds of Kansas. University Press of Kansas, Lawrence, Kansas, USA.
Vellenga, C. 2017. US-South Dakota-Eden-County Highway 5 – 45.63x-97.535 West Mudflat, Marshall County, South Dakota, US, 30 July 2017., eBird.org checklist, accessed 9 March 2018.
Recommended Citation
Silcock, W.R., and J.G. Jorgensen. 2020. White-rumped Sandpiper (Calidris fuscicollis). In Birds of Nebraska — Online. www.BirdsofNebraska.org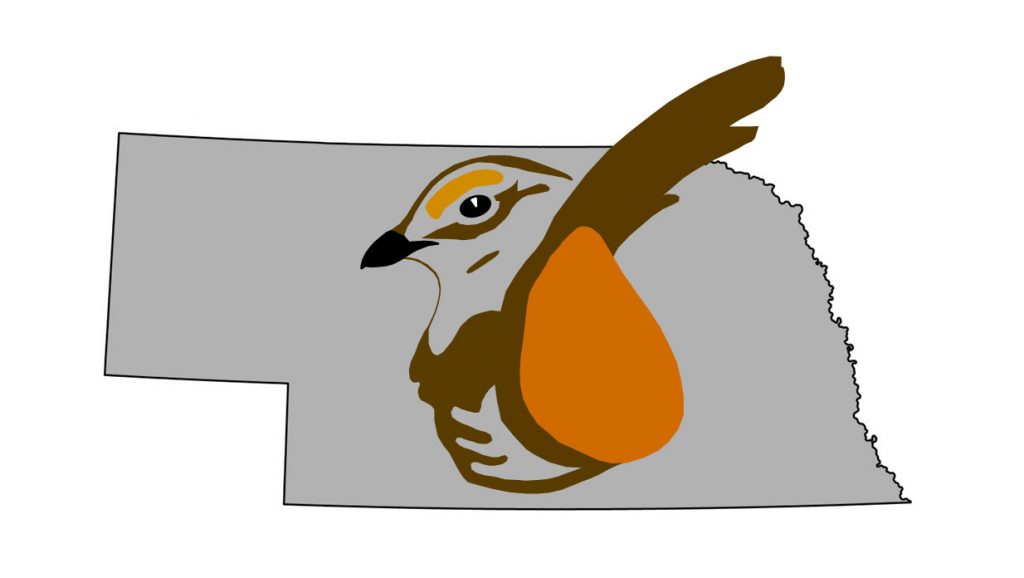 Birds of Nebraska – Online
Updated 20 Dec 2020