Meleagris gallopavo subsp.
Status:  Common, locally abundant, regular resident statewide.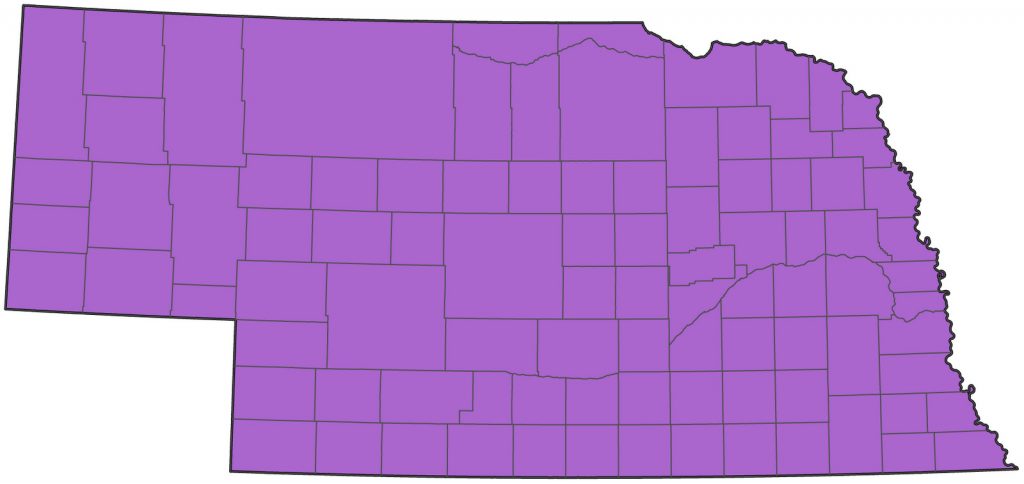 Documentation: Specimen: WSC 550, Holt Co 25 Oct 1980.
Taxonomy:  Six subspecies are currently recognized (Gill et al 2022), two in Mexico and four in North America: silvestris Eastern Turkey, osceola Florida Turkey, intermedia Rio Grande Turkey of the central plains from Kansas south, and merriami Merriam's Turkey of the western Great Plains and Rocky Mountains.
Prior to its extirpation from the state around 1900, the eastern race silvestris occurred in eastern Nebraska. It has been speculated that the southern Great Plains subspecies intermedia may have occurred as far north as southern Nebraska (Mathisen 1962).
Since the 1940s restocking has been extensive, and current populations are to a large extent of mixed genetic heritage. The currently restocked birds occur statewide and are mostly merriami and intermedia (AOU 1957; Mathisen 1962), although some populations may have been established with "eastern stock", presumably silvestris, notably in the Niobrara Valley south of Gordon, Sheridan Co, along the Dismal River in Hooker Co, and along the Platte River in Lincoln Co (Mathisen and Mathisen 1960). Releases in the 1970s, 1980s, and early 1990s included hybrid stock derived from merriami and silvestris, the latter probably farm-raised (Jeffrey Lusk, NGPC, personal communication).
Resident: 
Prior to 1900 Wild Turkey was "abundant throughout the wooded portions of the state and even on the adjoining prairies as far west along the Platte and Republican Rivers as McCook and North Platte"; it was also common "in territorial days" along the Elkhorn, Big Blue and Little Blue Rivers, and on the Niobrara to Long Pine (Bruner et al 1904). Swenk (Notes Before 1925) stated that turkeys occurred in the Republican River Valley in the 1870s near Bloomington in Franklin Co and along Prairie Dog Creek near Orleans, Harlan Co. At the turn of the century it had become very rare and was limited to heavier woodlands in the Missouri River Valley (Bruner et al 1904) and finally disappeared "soon after the advent of white man" (Mathisen and Mathisen 1960).
Re-establishment began in 1959 with releases of merriami from New Mexico on the Pine Ridge near Crawford and Chadron, Dawes Co; birds from these populations were translocated to the lower Niobrara River Valley and other parts of the state beginning in 1961 (Scott Taylor, personal communication, Shickley 1968). The Pine Ridge population grew rapidly to at least 1000 birds by 1962 (Mathisen 1962). During the winters of 1960-61 and 1961-62 additional releases were made in Sheridan, Scotts Bluff, Morrill, Cherry, Blaine, Brown, and Keya Paha Cos, and further releases of merriami were made in many other localities from Knox Co westward (Mathisen 1962). Most of these releases were successful.
Some early releases met with varied success because the birds were at least partially domesticated and of questionable ancestry not well-suited to Nebraska environmental conditions (Mathisen and Mathisen 1960). These birds were likely mixed stock of merriami and gallopavo, the latter the southern Mexico subspecies thought to be the source of domesticated turkeys (Scott Taylor, NGPC, personal communication).
In eastern Nebraska turkeys were established in the 1970s in the Fontenelle Forest area, Sarpy Co, apparently as a result of a brood released on neighboring Gifford Farm in 1972, although some birds in the area may have come from various Iowa releases at about that time or even from Missouri birds moving northward (Cortelyou 1977). Turkeys are now common in the Missouri River Valley.
Breeding phenology:
Displaying: 18 Feb-22 Apr
Eggs/Incubation: 10 Apr- 16 Jul (Mollhoff 2022)
Dependent fledglings: 24 May-20 Sep
A hen had 3-day-old young in Lincoln Co 14 Aug 2013, suggesting egg dates 7-8 Jul
Egg dates after mid-Jun are likely replacement clutches (Mollhoff 2022).
Rather late broods of dependent young were in Seward Co 12 Sep and Lancaster Co 21 Sep; both broods were about half-grown. "Hens with a juvenile" were in Washington Co 20 Sep 2018. A very late date was of a female with two 3-week-old poults in Sarpy Co 7 Nov 2006 (Mollhoff 2006).
Turkeys winter in flocks, usually of small to moderate size, although single flocks of 375 near Orleans, Harlan Co 21 Jan 2005 and 331 in Lincoln Co 22 Jan 2004 have been observed. As many as 500 were observed in and near Cottonwood Canyon, Lincoln Co 21 Feb 2021.
High counts: 800+ in Knox Co 20 Mar 2010; 500+, including a single flock of 331, in southeast Lincoln Co 22 Jan 2004, and 400 at Fort Kearny 12 Mar 2004.
The Calamus-Loup CBC reported 524 on 31 Dec 2012, Grand Island CBC reported 484 on 18 Dec 2005, and the DeSoto NWR CBC reported 444 on 19 Dec 2005 and 473 on 18 Dec 2011.
A back yard in Snell Canyon, Lincoln Co has 200-500 pass through "most days during the winter [2018-2019]".
Images
Abbreviations
AOU: American Ornithologists' Union
CBC: Christmas Bird Count
NGPC:  Nebraska Game and Parks Commission
WSC: Wayne State College
Acknowledgement
Jeffrey J. Lusk provided numerous helpful comments that improved this species account.
Literature Cited
American Ornithologists' Union [AOU]. 1957. The AOU Check-list of North American birds, 5th ed.       Port City Press, Baltimore, Maryland, USA.
Bruner, L., R.H. Wolcott, and M.H. Swenk. 1904. A preliminary review of the birds of Nebraska, with synopses. Klopp and Bartlett, Omaha, Nebraska, USA.
Cortelyou, R.G. 1977. Wild Turkeys in the Fontenelle Forest area. NBR 45: 6-7.
Gill, F., D. Donsker, and P. Rasmussen (Eds). 2022. IOC World Bird List (v 12.2). Doi 10.14344/IOC.ML.12.2. http://www.worldbirdnames.org/.
Mathisen, J. 1962. The status of Wild Turkey in Nebraska. NBR 30: 34-35.
Mathisen, J., and A. Mathisen. 1960. History and status of introduced game birds in Nebraska. NBR 28: 19-22.
Mollhoff, W.J. 2006. The 2006 Nebraska Nest Report. NBR 74: 142-147.
Mollhoff, W.J. 2022. Nest records of Nebraska birds. Nebraska Ornithologists' Union Occasional Paper Number 9.
Shickley, G.M. 1968. Additions to Lincoln County checklist. NBR 36: 54-57.
Swenk, M.H. Notes before 1925. Bird notes from A.M. Brooking of Hastings, C.A. Black of Kearney, and B.J. Olson of Kearney, based chiefly on their collections, up to January 1, 1925. Typed manuscript in the Nebraska Ornithologists' Union Archives, University of Nebraska State Museum, Lincoln, Nebraska, USA.
Recommended Citation
Silcock, W.R., and J.G. Jorgensen.  2023.  Wild Turkey (Meleagris gallopavo). In Birds of Nebraska — Online. www.BirdsofNebraska.org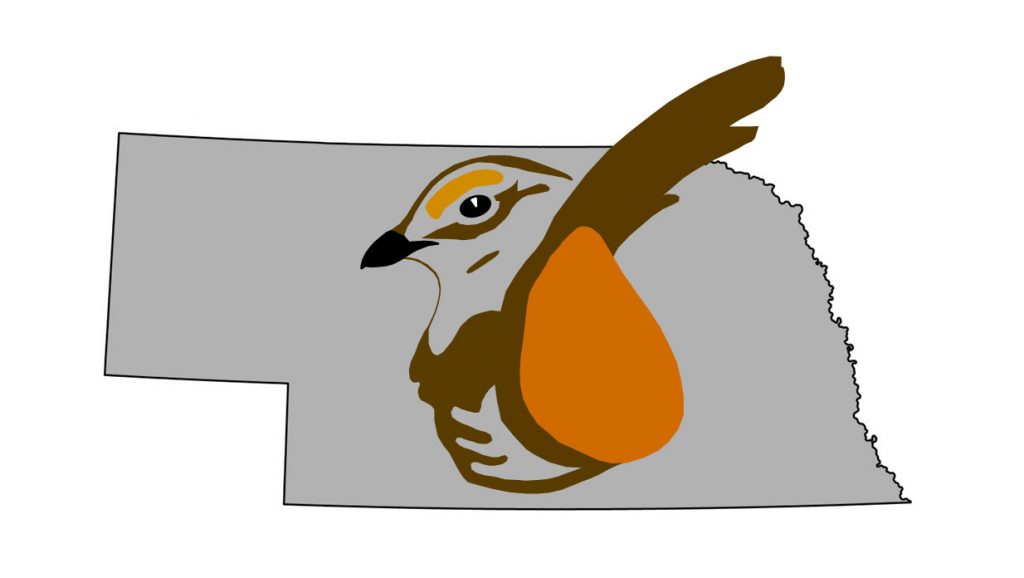 Birds of Nebraska – Online
Updated 10 Jun 2023