Mycteria americana
Status: Rare casual summer visitor.
Documentation: Photograph: 4 Jun 2014 Washington Co (Brogie 2015).
Taxonomy: No subspecies are recognized.
Summer: There are three accepted records:
4 Jun 2014 Boyer Chute NWR, Washington Co (cited above)
15 Jun and 2-3 Aug 2006 Saunders and Cass Cos (Silcock 2006)
29 Jun 1925 Sarpy Co (Gifford 1925).
A report of one along the Platte River in Cass Co 22 Jun 1996 was not accepted by the NOURC (Brogie 1997). One reportedly collected by William Townsley in Hamilton Co (Brooking 1933) and at one time #2796 in the Hastings Municipal Museum (Swenk 1918), could not be located, however , by Bray et al (1986).
Comments: At the time of the 2014 sighting, there were reports around the same time from Minnesota and Kansas; Edward Raynor commented on KSBIRD-L "The Wood Stork at Marais Des Cygnes is likely a post-breeding individual from Central America. Unlike the rather endangered, sedentary population in Florida, Georgia, and South Carolina, Wood Storks that annually arrive at Texas, Louisiana, and Mississippi's catfish and crawfish aquaculture operations are known to come from colonies in Mexico and other Central American colonies. They spend mid-summer to early fall at these bountiful operations and some even winter along the coast."
Wood Storks are only rarely seen on the Great Plains; occurrence is similar to that of Roseate Spoonbill. There are three Colorado records, all Jul-Aug, but none since 1934 (CBRC 2018). eBird (eBird.org, accessed December 2017) shows records essentially east of the Great Plains, from eastern Nebraska and Eastern Kansas to Minnesota, Iowa, and Missouri and southeastward; all but two are Jun-Aug.
Images
Abbreviations
CBRC: Colorado Bird Records Committee
NOURC: Nebraska Ornithologists' Union Records Committee
NWR: National Wildlife Refuge
Literature Cited
Bray, T.E., B.K. Padelford, and W.R. Silcock. 1986. The birds of Nebraska: A critically evaluated list.
Bellevue, NE: Bray, Padelford, and Silcock.
Brogie, M.A. 1997. 1996 (Eighth) Report of the NOU Records Committee. NBR 65: 115-126.
Brogie, M.A. 2015. 2014 (26th) Report of the NOU Records Committee. NBR 83: 125-138.
Brooking, A.M. 1933. An early Nebraska bird collection. NBR 1: 133-134.
Colorado Bird Records Committee [CBRC]. 2018. Colorado Bird Records Committee database, accessed 30 April 2018.
Gifford, H. 1925. Occurrence of the Wood Ibis near Omaha, Nebraska. Wilson Bulletin 37: 219.
Silcock, W.R. 2006. Summer Field Report, June-July 2006. NBR 74: 78-95.
Swenk, M.H. 1918. Revisory notes on the birds of Nebraska. Wilson Bulletin 30: 112-117.
Recommended Citation
Silcock, W.R., and J.G. Jorgensen. 2018. Wood Stork (Mycteria americana). In Birds of Nebraska — Online. www.BirdsofNebraska.org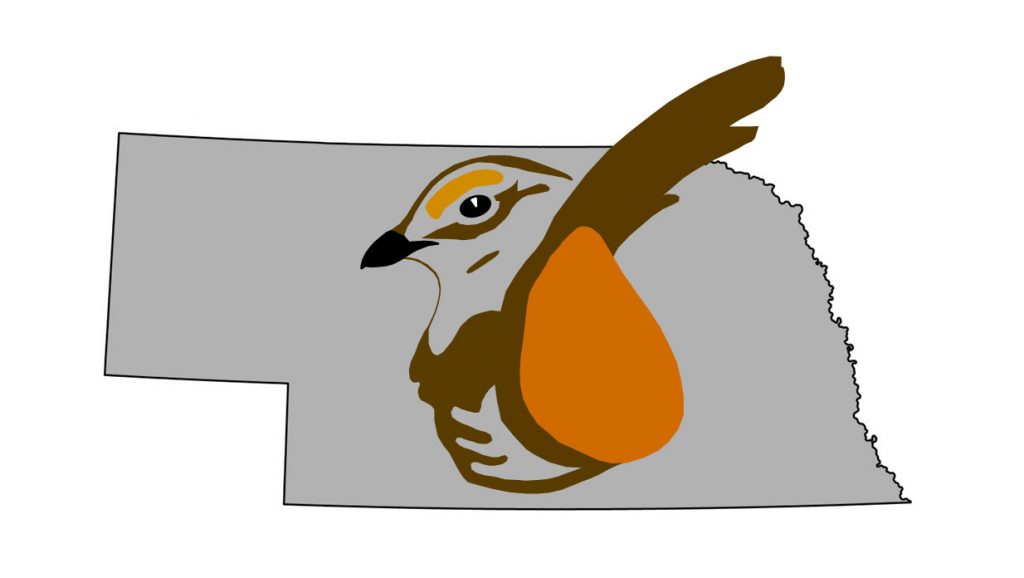 Birds of Nebraska – Online
Updated 22 Oct 2018