Sphyrapicus varius x nuchalis
Status: Accidental in winter
Record: The only record is of a juvenile at Roscoe, Keith Co 9 Dec 2020 (Mlodinow, eBird.org).
Comments: The single record is of a juvenile-plumaged bird with back plumage resembling Red-naped Sapsucker, but without red feathering on its nape. At this date, Red-naped Sapsucker would possess such red feathering. As described by the observer, Steve Mlodinow: "juv plumage, no red on nape, RNSA back, face more like RNSA" (eBird Checklist – 9 Dec 2020 – Roscoe – 12 species (+3 other taxa).
There are numerous records of this hybrid from the Rocky Mountains westward, but only about 15 from the Great Plains eastward (eBird.org, accessed Feb 2021).
Hybridization occurs where the ranges of the three closely-related sapsuckers meet; at the eastern edge of its range Red-naped Sapsucker hybridizes with Yellow-bellied Sapsucker, and at the western edge with Red-breasted Sapsucker (Walters et al 2020).
Images
Literature Cited
Walters, E. L., E. H. Miller, and P. E. Lowther. 2020. Red-naped Sapsucker (Sphyrapicus nuchalis), version 1.0. In Birds of the World (A. F. Poole, Editor). Cornell Lab of Ornithology, Ithaca, NY, USA. https://doi.org/10.2173/bow.rensap.01.
Recommended Citation
Silcock, W.R., and J.G. Jorgensen. 2021. Yellow-bellied x Red-naped Sapsucker (hybrid) (Sphyrapicus varius x nuchalis). In Birds of Nebraska — Online. www.BirdsofNebraska.org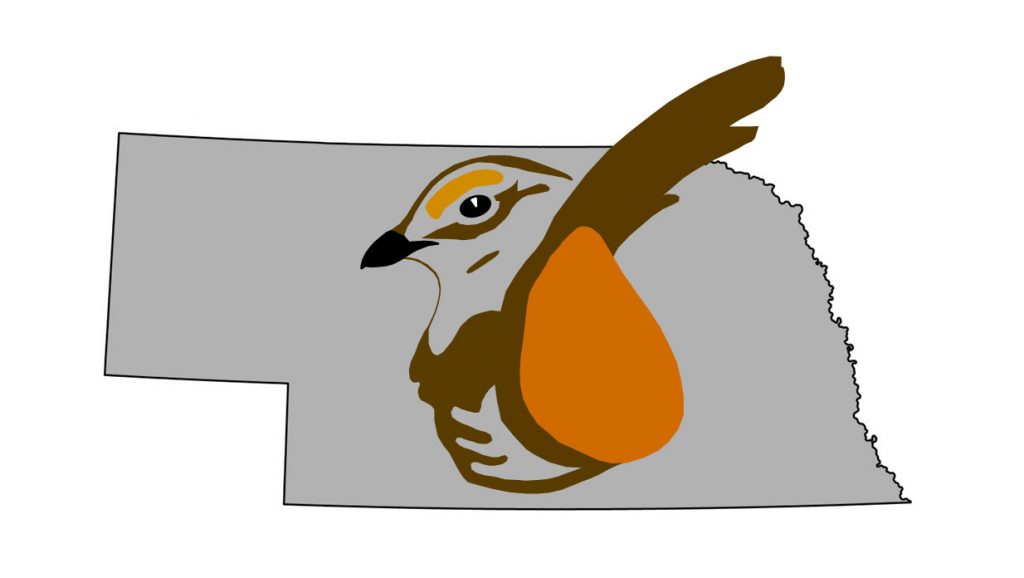 Updated 24 February 2021