Gavia adamsii
Status: Rare casual fall visitor east and central.
Documentation: Photograph: 17-23 Nov 1996 Branched Oak Lake, Lancaster Co (Brogie 1997, 1998).
Taxonomy: No subspecies are recognized.
Fall: There are five records:
8 Aug-18 Oct 1998 first alternate Lake McConaughy, Keith Co (Dinsmore and Jorgensen 2000; Brogie 1999)
2-8 Sep 2003 immature photographed Lake McConaughy (Brogie 2004)
17-21 Nov 1996 first basic Branched Oak Lake (cited above)
18-20 Nov 2020 Sutherland Reservoir, Lincoln Co (eBird.org; pending NOURC)
8 Dec 2019 adult photographed at Branched Oak Lake (Steve Kruse, eBird.org; Brogie 2020).
One in Rock Co 29 Nov 2009 was reported verbally with details to Mark Brogie, but was not submitted to NOURC, nor was any report submitted.
Comments: According to Uher-Koch et al (2020), reports of this species wintering in the Interior have increased since the 1980s, attributable to reservoirs that "represent new potential habitat for this species", as well as the likelihood that "new information on field identification of basic-plumaged loons that has only recently become widely available". According to eBird (eBird.org, accessed December 2017), there are numerous records on the Great Plains, although the Nebraska record 8 Aug-18 Oct is the only August record, while one in early Jun from Oklahoma is the only Jun record. Yellow-billed Loons winter on occasion in the Southern Great Plains (eBird.org, accessed December 2017).
Images
Abbreviations
NOURC: Nebraska Ornithologists' Union Records Committee
Literature Cited
Brogie, M.A. 1997. 1996 (Eighth) Report of the NOU Records Committee. NBR 65: 115-126.
Brogie, M.A. 1998. 1997 (Ninth) Report of the NOU Records Committee. NBR 66: 147-159.
Brogie, M.A. 1999. 1998 (Tenth) Report of the NOU Records Committee. NBR 67: 141-152.
Brogie, M.A. 2020. 2019 (31st) Report of the NOU Records Committee. NBR 88: 124-134.
Dinsmore, S.J., and J.G. Jorgensen. 2000. Yellow-billed Loon at Lake McConaughy. NBR 66: 88-89.
Uher-Koch, B.D., M.R. North, and J.A. Schmutz. 2020. Yellow-billed Loon (Gavia adamsii), version 1.0. In Birds of the World (S. M. Billerman, Editor). Cornell Lab of Ornithology, Ithaca, NY, USA. https://doi.org/10.2173/bow.yebloo.01.
Recommended Citation
Silcock, W.R., and J.G. Jorgensen. 2021. Yellow-billed Loon (Gavia adamsii ). In Birds of Nebraska — Online. www.BirdsofNebraska.org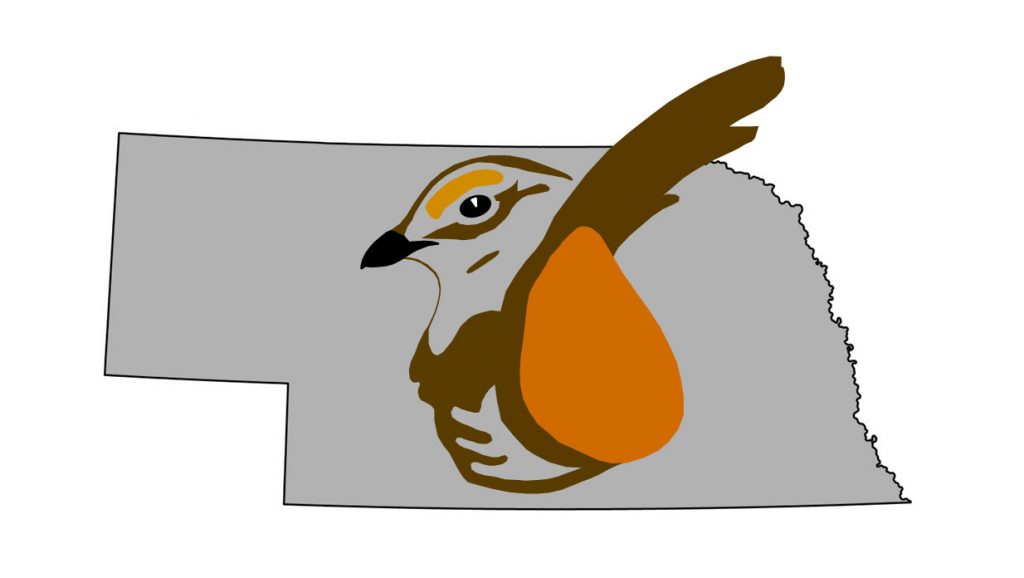 Birds of Nebraska – Online
Updated 17 Mar 2021