Vireo flavoviridis
Status: No accepted records.
Taxonomy: Five subspecies are recognized, three in Mexico and Central America, and two reaching the USA: hypoleucus, a vagrant to California and Arizona, and flavoviridis, breeding in south Texas, and a vagrant to west Texas and Florida (Pyle 1997).
Comments: A bird identified as a Yellow-green Vireo was reportedly collected at Long Pine, Brown Co by J.M. Bates (no date given) and sent to UNSM (Barbour 1896). This specimen cannot be located, however (Thomas Labedz, personal communication), and seems likely to have been in fact a Philadelphia Vireo.
This is a strongly migratory species, and so it is not inconceivable that an overshoot migrant might appear on the Great Plains. There is only one record, that for Baca Co, Colorado Jun 2019 (eBird.org), north of southwestern Louisiana, central Texas, southeastern New Mexico, and southern Arizona (AOU 1998).
Abbreviations
UNSM: University of Nebraska State Museum
Literature Cited
American Ornithologists' Union [AOU]. 1998. The AOU Check-list of North American birds, 7th ed. Allen Press, Lawrence, Kansas, USA.
Barbour, E.H. 1896. The occurrence in Nebraska of Vireo flavoviridis. Auk 13: 263.
Pyle, P. 1997. Identification Guide to North American Birds. Part I, Columbidae to Ploceidae. Slate Creek Press, Bolinas, California, USA.
Recommended Citation
Silcock, W.R., and J.G. Jorgensen. 2020. Yellow-green Vireo (Vireo flavoviridis). In Birds of Nebraska — Online. www.BirdsofNebraska.org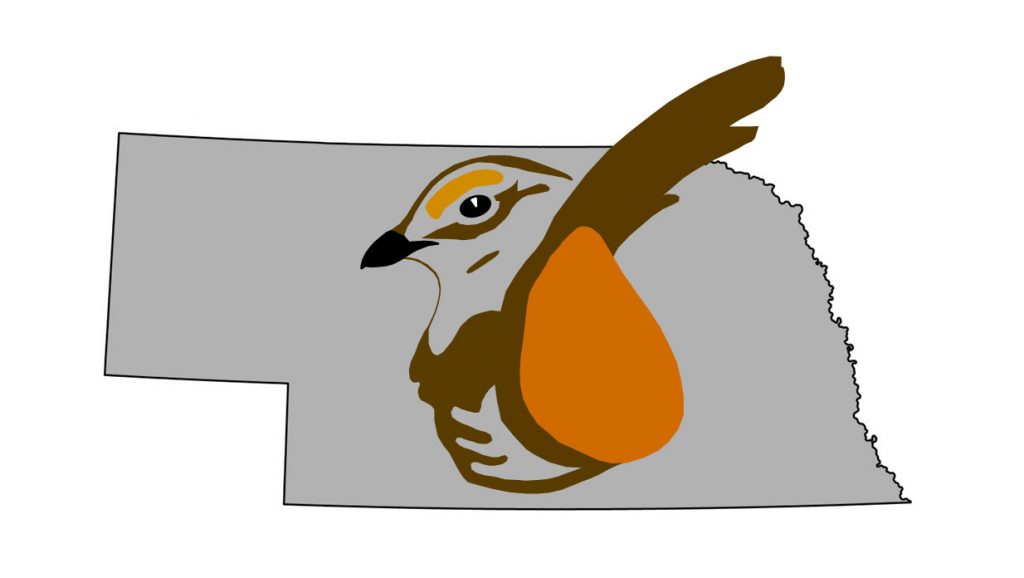 Birds of Nebraska – Online
Updated 29 Aug 2020