Vireo flavifrons x VIREO solitarius
Status: Accidental in fall.
Record: A single bird identified as this hybrid was photographed at Ash Hollow State Historical Park, Garden Co, 6 Sep 2022 (Steven Mlodinow, https://ebird.org/checklist/S118246264).
Comments: This hybrid appears to be exceptionally rare (McCarthy 2006); eBird shows only one other record, from Oswego Co, New York. A specimen formerly treated as its own species was collected in southeastern Canada (Ridgway 1904) but is now determined to be a hybrid of these two species. There is a record of a male V. flavifrons building a nest with a female V. solitarius in North Carolina (Hauser 1959). Numerous records exist, primarily from Massachusetts, of Yellow-throated Vireos singing the song of Solitary Vireo, or vice versa, or of one bird singing both songs (Rodewald and James 2020).
On the basis of behavior, morphology, songs, allozymes, and some mitochondrial DNA sequence data, V. flavifrons is sister to the Vireo solitarius complex (Rodewald and James 2020).
Literature Cited
Hauser, D. C. (1959). Notes on pairing and nest-building of mismatched vireos. Wilson Bulletin 71: 383-384.
McCarthy, E. M. (2006). Handbook of Avian Hybrids of the World. Oxford University Press, Oxford, UK.
Ridgway, R. (1904). The birds of North and Middle America. U.S. Natl. Mus. Bull. no. 50, part 3.
Rodewald, P. G. and R. D. James (2020). Yellow-throated Vireo (Vireo flavifrons), version 1.0. In Birds of the World (A. F. Poole, Editor). Cornell Lab of Ornithology, Ithaca, NY, USA. https://doi.org/10.2173/bow.yetvir.01
Recommended Citation
Silcock, W.R., and J.G. Jorgensen. 2022. Yellow-throated x Blue-headed Vireo (hybrid) (Vireo flavifrons x solitarius). In Birds of Nebraska — Online. www.BirdsofNebraska.org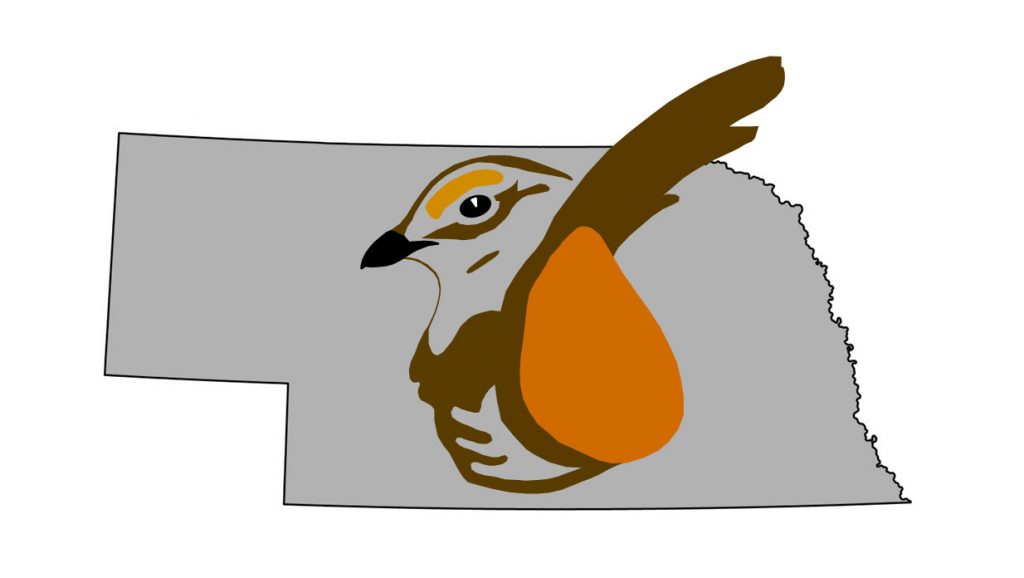 Birds of Nebraska – Online
Updated 17 Oct 2022