Selasphorus platycercus
Status:  Uncommon regular fall migrant west and west-central, rare casual east-central and east. Rare casual spring migrant and summer visitor west.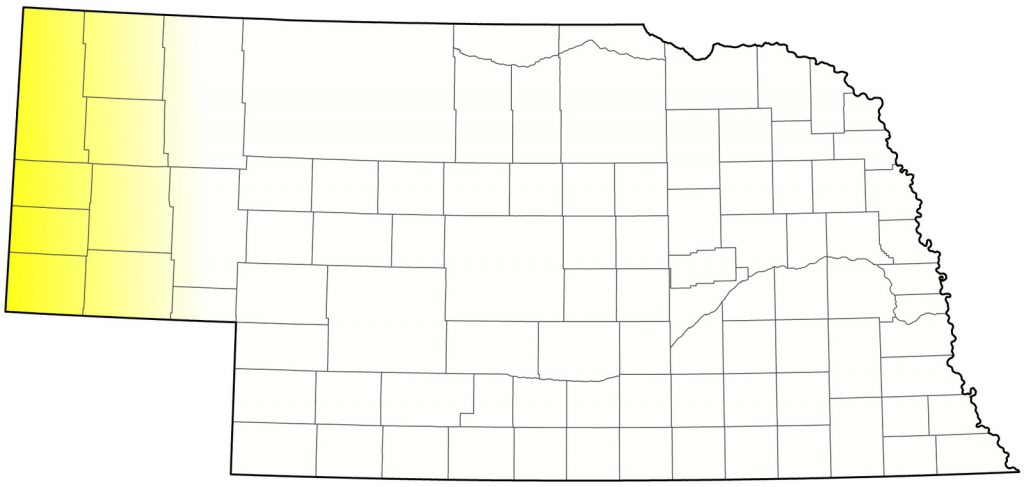 Documentation:  Photograph: 22-30 Aug 1987 Hastings, Adams Co (Grenon 1990).
Taxonomy: Some authors (AOU 1957, Pyle 1997) have recognized two weakly-differentiated subspecies, platycercus in North America north of Mexico, and guatemalae of southern Mexico and Central America, but current authors consider the species to be monotypic (Clements et al 2016, Gill and Donsker 2017).
Changes Since 2000: The only spring records of this species are recent; the first was in 2014, and associated summer reports have raised the possibility of breeding in Nebraska.
Spring: There are five documented reports, all accompanied by photos. These are of a female in a southeastern Dawes Co yard 28 May 2014 (Silcock 2014), 24 May-10 Jul 2015, a female in the same southeastern Dawes Co yard joined by a second female 21 Jun (Silcock 2015a, 2015b; see Summer), 31 May 2015, female in a Scotts Bluff Co yard (Silcock 2015a), 22-26 May 2016, female in the same southeastern Dawes Co yard (Silcock 2016, Juanita Whittecar, pers. comm.), and 9 Jun 2018 in a yard at Turkey Drive, Scotts Bluff Co.
In addition, there are these undocumented reports that may be correct: 25 May 2010 Scotts Bluff Co, 2 Jun 1987 Sioux Co, 2 Jun 1999 Scottsbluff, Scotts Bluff Co, 10 Jun 1969 Dawes Co, 12 Jun 2011 Kearney, Buffalo Co, 15 Jun 1983 Sioux Co, and 20 Jun 2002 Bassett, Rock Co.
Summer:  There is only one report that can be definitely ascribed to a summering bird, even though this species breeds commonly in the Rocky Mountains of Colorado and Wyoming, and, more recently, the Black Hills of South Dakota (Drilling et al 2018). Perhaps the recent increase in Black Hills reports may lead to increased Nebraska occurrences. A female that had arrived in a southeast Dawes Co yard 24 May 2015 was joined by a second female 21 Jun, but the newcomer was seen for only one day; the first female was still present 10 Jul but no male was observed (Silcock 2015a, 2015b). Also, possibly summering in a Mitchell, Scotts Bluff Co yard were a male 24 Jun 2007, a female at the same feeder 27 Jun-23 Jul 2007, and a female there 26 Jun 2008.
Reports beginning in late Jun are discussed in Fall.
Fall:  Jul 3, 6, 8 <<<>>> Sep 18, 22, 23
Male Broad-tailed Hummingbirds do not take part in incubation or rearing of young, and, based on a six-week breeding cycle after earliest egg-laying in Colorado (Wickersham 2016), may depart breeding locations as early as late Jun. Such reports for Nebraska are of two "very loud" birds at Scotts Bluff NM, Scotts Bluff Co 26 Jun 2016, and one identified by the loud buzz in flight 29 Jun 2003 in Monroe Canyon, Sioux Co. A later report was 5 Oct 1981 Dawes Co, although the two latest reports are of individuals in the east, cited below. Migrants are generally restricted to the west, but there are about 16 records further east, including these easternmost records: a female was in Nuckolls Co 26 Jul 2012, a female was at Creighton, Knox Co 18-30 Aug 2002, a female/immature was at a Bellevue, Sarpy Co feeder 1 Oct-7 Nov 2007 (Brogie 2008), a female/immature was photographed at Seward, Saline Co 17-24 Oct 1990 (Grenon 1991), and a female was at a Lincoln, Lancaster Co feeder 27-29 Jul and 15-25 Aug 2016.
•          High counts: 4 at a Scotts Bluff Co feeder 27 Jul 2018, and 3 at another feeder there 6 Aug 2018.  A total of 13 were reported 4 Aug-22 Sep 2018.
Abbreviations
NM: National Monument
Literature Cited
American Ornithologists' Union [AOU]. 1957. The AOU Check-list of North American birds, 5th ed.  Port City Press, Baltimore, Maryland, USA.
Brogie, M.A. 2008. 2007 (19th) Report of the NOU Records Committee. NBR 76: 111-119.
Clements, J. F., T. S. Schulenberg, M. J. Iliff, D. Roberson, T. A. Fredericks, B. L. Sullivan, and C. L. Wood. 2016. The eBird/Clements checklist of birds of the world: v2016, accessed 30 January 2018.
Drilling, N.E., E.D Stukel, R.A. Sparks, and B.J. Woiderski. 2018. The Second Atlas of Breeding Birds of South Dakota. SDGFP, Wildlife Division Report 2017-02. South Dakota Game, Fish, and Parks, Pierre.
Gill, F., and D. Donsker (Eds). 2017. IOC World Bird List (v 7.3), accessed 30 January 2018.
Grenon, A.G. 1990. 1990 (Third) Report of the NOU Records Committee. NBR 58: 90-97.
Grenon, A.G. 1991. 1991 (Fourth) Report of the NOU Records Committee. NBR 59: 150-155.
Pyle, P. 1997. Identification Guide to North American Birds. Part I, Columbidae to Ploceidae. Slate Creek Press, Bolinas, California, USA.
Silcock, W.R. 2014. Spring Field Report, Mar 2014 to May 2014. NBR 82: 46-73.
Silcock, W.R. 2015a. Spring field report, Mar-May 2015.  NBR 83:  54-85.
Silcock, W.R. 2015b. Summer Field Report, June-July 2015. NBR 83: 102-124.
Silcock, W.R. 2016. Spring Field Report, Mar 2016 to May 2016. NBR 84: 58- 85.
Wickersham, L.E. Ed. 2016. The Second Colorado Breeding Bird Atlas. Colorado Bird Atlas Partnership, Colorado Parks and Wildlife, Denver, Colorado, USA.
Recommended Citation
Silcock, W.R., and J.G. Jorgensen.  2018.  Broad-tailed Hummingbird (Selasphorus platycercus), Version 1.0. In Birds of Nebraska — Online. www.BirdsofNebraska.org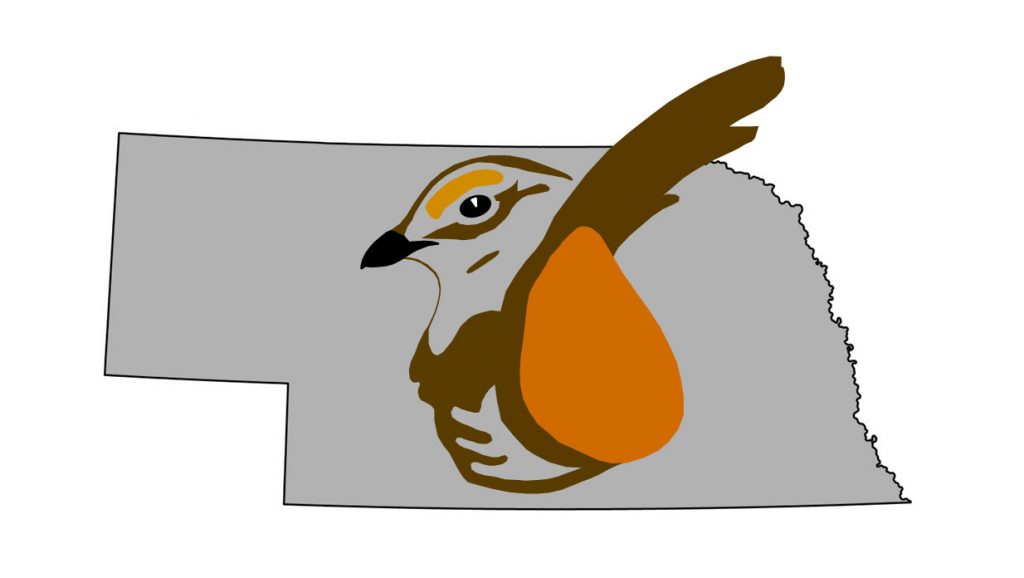 Birds of Nebraska – Online