Larus hyperboreus hyperboreus
Status: Uncommon regular spring and fall migrant statewide. Locally uncommon regular winter visitor statewide.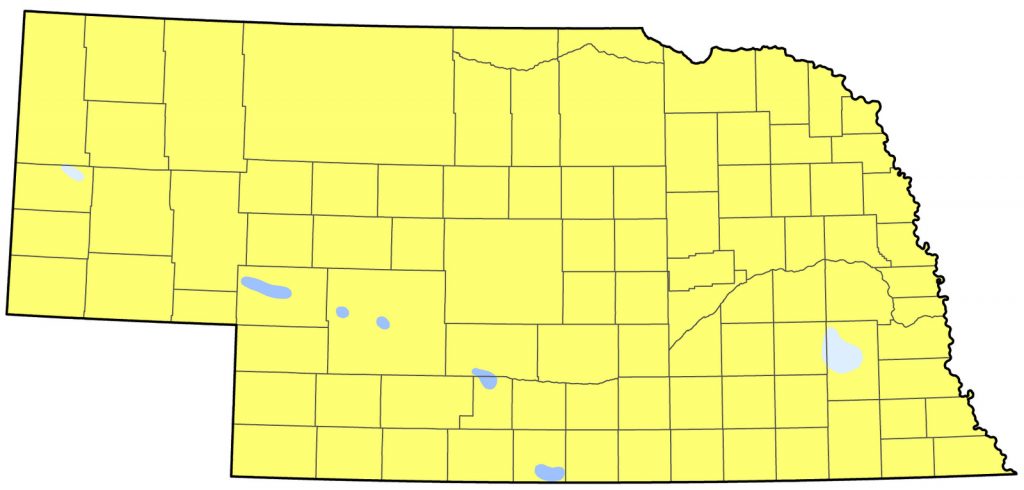 Documentation: Photograph: 4 Apr 1986 Lake North, Platte Co (Mollhoff 1987).
Taxonomy: Four subspecies are generally recognized (Gill and Donsker 2017): hyperboreus of northern Europe to northwest Siberia, pallidissimus of northwest Siberia to Bering Sea islands, barrovianus of Alaska to northwest Canada, and leuceretes of north-central Canada to Greenland and Iceland. Pyle (2008) and Olsen and Larsson (2004) combined leuceretes and hyperboreus as hyperboreus, considering them weakly-differentiated, which we follow here.
Nebraska birds are presumed hyperboreus. Occurrence of the smaller barrovianus is possible, although there are no documented records from the Great Plains; barrovianus occurs in the Bering Sea region and winters on the Pacific Coast. Various small Glaucous Gulls from the Great Plains have been attributed to intergrades of barrovianus and leuceretes (= hyperboreus), such as a first cycle male 1 Apr 1938 and a first cycle female 28 Mar 1938 in Colorado and a probable female on the Texas-Oklahoma border 17 Dec 1880 (Banks 1986). See comments under Iceland Gull.
Hybrids and introgressants of Glaucous Gull and Herring Gull ("Nelson's Gull") have been reported in Nebraska; for a discussion see Herring x Glaucous Gull (hybrid).
Spring: winter <<<>>> Apr 13, 14, 16
There are later reports 20 Apr 2015 first cycle Lake McConaughy, 1-3 immatures 21-30 Apr 2018 Lake McConaughy, 25 Apr 2010 immature Lake McConaughy, 26 Apr (year not given) Keith Co area (Brown and Brown 2001), 29 Apr 1975 Lancaster Co, and a worn first alternate individual at Sutherland Reservoir, Lincoln Co 2 May 1998 (Brogie 1999).
Migrants pass through from late Feb through the first week of Apr, with immatures lagging as late as early May.
High counts: 15 (five adults) at Lake McConaughy 9 Mar 2001, 11 (three adults) there 14 Mar 1994, and 6 there 31 Mar 1996 (Grzybowski 1996).
Fall: Nov 15, 16, 18 <<<>>> winter
There are earlier dates, both surprisingly of adults, at Lake Ogallala, Keith Co 16 Oct 2009, and at Lake Maloney, Lincoln Co 25 Oct 2013.
Migrants appear by the end of Nov and become more numerous in Dec. Individuals found during this period are usually immatures, but in addition to the two records of adults cited above, others were at Lake Ogallala 30 Nov 2007, in Phelps Co 10-12 Dec 2009, and at Lake Minatare, Scotts Bluff Co 12 Nov 2019.
High counts: up to 5 at Gavin's Point Dam, Cedar Co 4-19 Dec 1993, and up to 5 at Harlan Co Reservoir, Harlan Co 15 Dec 1996.
Winter: Prior to 1989 there was a single mid-winter report. Rapp et al (1958) listed it as accidental, and Johnsgard (1980) considered it a rare vagrant, based on 12 reports, mostly juveniles. During the 1990s, impressive and unprecedented numbers were found during mid-winter at reservoirs in the western Platte River Valley.
Reports of adults are few away from Lake McConaughy; singles were at Pawnee Lake, Lancaster Co 18 Jan 2012, Carter Lake, Douglas Co, 5-20 Feb 2003, and Johnson Lake SRA, Gosper Co, 19 Dec 2003.
High counts: 16, including four adults, at Lake McConaughy 22 Feb 1996, 12, including two adults, there 7 Feb 1998, and 9, including two adults, there 15 Feb 1997, and 9 there 30 Dec 2000.
Images
Abbreviations
SRA: State Recreation Area
Literature Cited
Banks, R.C. 1986. Subspecies of the Glaucous Gull, Larus hyperboreus (Aves: Charadriiformes). Proceedings of the Biological Society of Washington 99: 149-159.
Brogie, M.A. 1998. 1997 (Ninth) Report of the NOU Records Committee. NBR 66: 147-159.
Brown, C.R., and M.B. Brown. 2001. Birds of the Cedar Point Biological Station. Occasional Papers of the Cedar Point Biological Station, No. 1.
Gill, F., and D. Donsker (Eds). 2017. IOC World Bird List (v 7.3), accessed 30 January 2018.
Grzybowski, J.A. 1996. Southern Great Plains Region. Field Notes 50: 296-300.
Gubanyi, J.G. 1996. 1994 (Sixth) Report of the NOU Records Committee. NBR 64: 38-42.
Mollhoff, W.J. 1987. First report of the NOU Records Committee. NBR 55: 79-85.
Olsen, K.M., and H. Larsson. 2004. Gulls of Europe, Asia and North America. Princeton: Princeton University Press.
Pyle, P. 2008. Identification Guide to North American Birds. Part II, Anatidae to Alcidae. Slate Creek Press, Bolinas, California, USA.
Rapp, W.F. Jr., J.L.C. Rapp, H.E. Baumgarten, and R.A. Moser. 1958. Revised checklist of Nebraska birds. Occasional Papers 5, Nebraska Ornithologists' Union, Crete, Nebraska, USA.
Recommended Citation
Silcock, W.R., and J.G. Jorgensen. 2022. Glaucous Gull (Larus hyperboreus hyperboreus ). In Birds of Nebraska — Online. www.BirdsofNebraska.org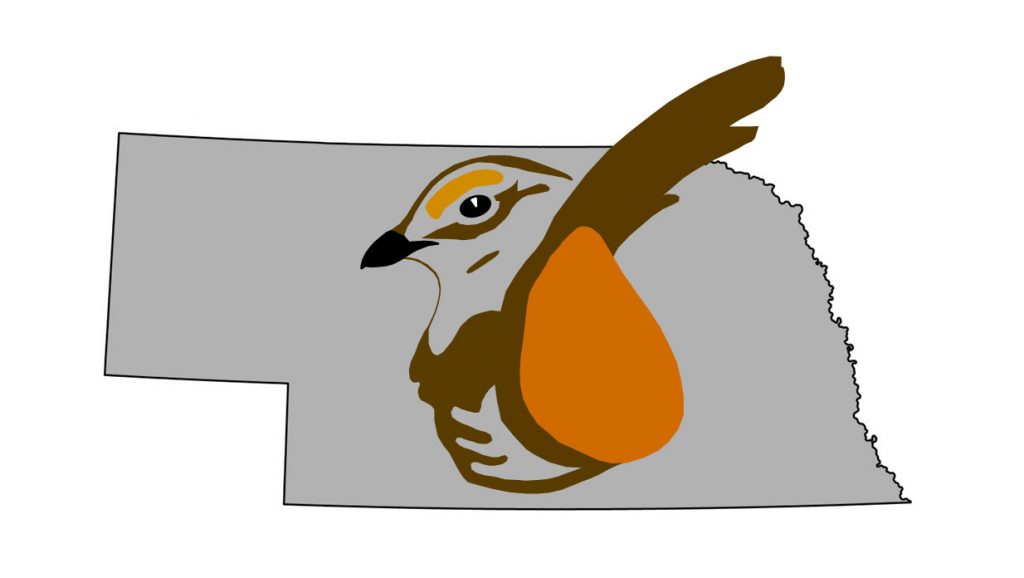 Birds of Nebraska – Online
Updated 26 Mar 2022