Setophaga townsendi
Status: Rare casual spring migrant statewide. Fairly common regular fall migrant west, rare casual central.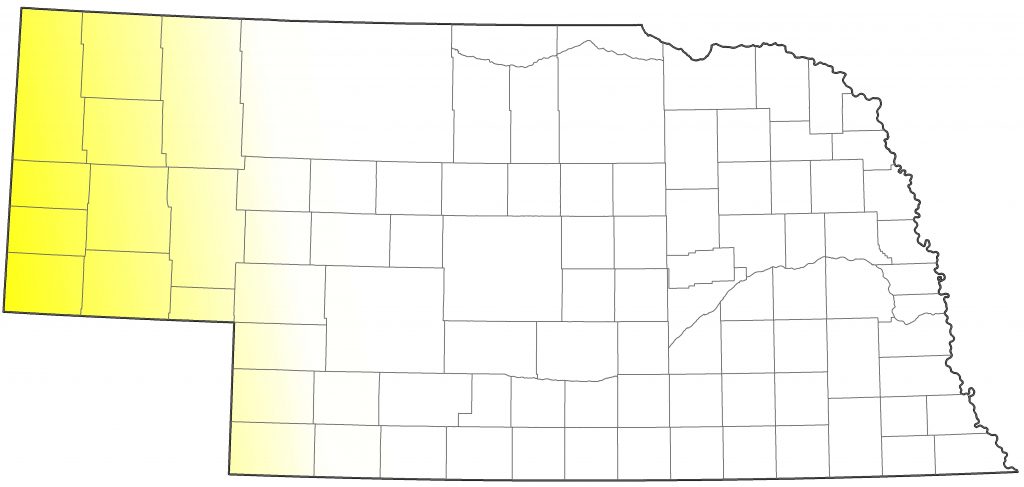 Documentation: Specimen: UNSM ZM12011, 19 Sep 1911 Crawford, Dawes Co.
Taxonomy: No subspecies are recognized (Pyle 1997).
This species hybridizes with Black-throated Green Warbler; for discussion, see the Townsend's x Black-throated Green Warbler species account. Although not reported for Nebraska, Townsend's Warbler hybridizes on occasion with Hermit Warbler, with single records for Wyoming and Kansas (eBird.org, accessed Jul 2023), and Yellow-rumped Warbler, reported in Colorado (https://ebird.org/checklist/S150151596).
Spring: There are eight records, surprisingly three from the east:
3-6 May 2022 Walnut Grove Park, Douglas Co (Katie Gooby, photo)
8 May 2022 Wilderness Park, Lancaster Co (John Carlini, Shari Schwartz, photo)
11 May 1996 Sarpy Co (Brogie 1997)
14 May 2022 Dundy Co (Mlodinow, eBird.org)
15-17 May 1989 Sioux Co (Cortelyou 1989)
16 May 1964 Keith Co "male in full breeding plumage" (Rosche 1994)
17 May 1998 Scotts Bluff Co (Brogie 1999)
11-12 Jun 2002 Sioux Co (Silcock 2002).
Wintering Townsend's Warblers are mostly restricted to the Pacific Coast from California to Oregon, and in spring migration move up the coast (Dunn and Garrett 1997). This results in rarity in spring east of the Rocky Mountains; there are, however, small numbers wintering in interior California and Arizona (Dunn and Garrett 1977) that may account for the few spring records on the western Great Plains.
Fall: Aug 26, 26, 27 <<<>>> Sep 27, 29, 29
An earlier date is 13 Aug 2021 Gilbert-Baker WMA, Sioux Co.
Later dates are 2 Oct 2020 Hitchcock Co, and 18 Oct 1991 Scotts Bluff Co (Grzybowski 1992).
A report of one at Oliver Reservoir, Kimball Co, 22 Oct 1997 was not accepted by the NOURC (Brogie 1998).
Townsend's Warbler is far more numerous in fall than in spring; records are essentially restricted to the Panhandle. There are sightings east to the west-central: 1 Sep 2018 Dundy Co, 2 Sep 2001 Grant Co, 17 Sep 1972 Perkins Co, 28 Sep 1973 Perkins Co, one photographed 28 Sep 2012 Lincoln Co, and 29 Sep 2014 Lincoln Co.
No details were provided for a report of "a male studied for 45 minutes" near North Platte, Lincoln Co 14 Jul 1965 (Nielsen 1965).
High counts: 9+ at Oliver Reservoir 31 Aug 2000, 9 at Rock Creek SRA, Dundy Co 6 Sep 2020, and 7 in Banner Co 1 Sep 2000.
A total of 53 were reported 22 Aug-20 Sep 2000 and about 48 during 29 Aug-2 Oct 2020. Five were netted in Garden Co 30 Aug-11 Sep 1979 (Williams 1980).
Images
Abbreviations
NOURC: Nebraska Ornithologists' Union Records Committee
UNSM: University of Nebraska State Museum
Literature Cited
Brogie, M.A. 1997. 1996 (Eighth) Report of the NOU Records Committee. NBR 65: 115-126.
Brogie, M.A. 1998. 1997 (Ninth) Report of the NOU Records Committee. NBR 66: 147-159.
Brogie, M.A. 1999. 1998 (Tenth) Report of the NOU Records Committee. NBR 67: 141-152.
Cortelyou, R.G. 1989. 1989 (Sixty-fourth) Spring Occurrence Report. NBR 57: 59-80.
Dunn, J.L., and K.L. Garrett. 1997. A field guide to warblers of North America. Houghton Mifflin Company, Boston, Massachusetts, USA.
Grzybowski, J.A. 1992. Southern Great Plains Region. American Birds 46: 113-117.
Neilson, W.H. 1965. Excerpts from letters. NBR 33: 66-67.
Pyle, P. 1997. Identification Guide to North American Birds. Part I, Columbidae to Ploceidae. Slate Creek Press, Bolinas, California, USA.
Rosche, R.C. 1994. Birds of the Lake McConaughy area and the North Platte River valley, Nebraska. Published by the author, Chadron, Nebraska, USA.
Silcock, W.R. 2002. Summer Field Report, June-July 2002. NBR 70: 94-119.
Williams, F. 1980. Southern Great Plains Region. American Birds 34: 176-179.
Recommended Citation
Silcock, W.R., and J.G. Jorgensen. 2023. Townsend's Warbler (Setophaga townsendi). In Birds of Nebraska — Online. www.BirdsofNebraska.org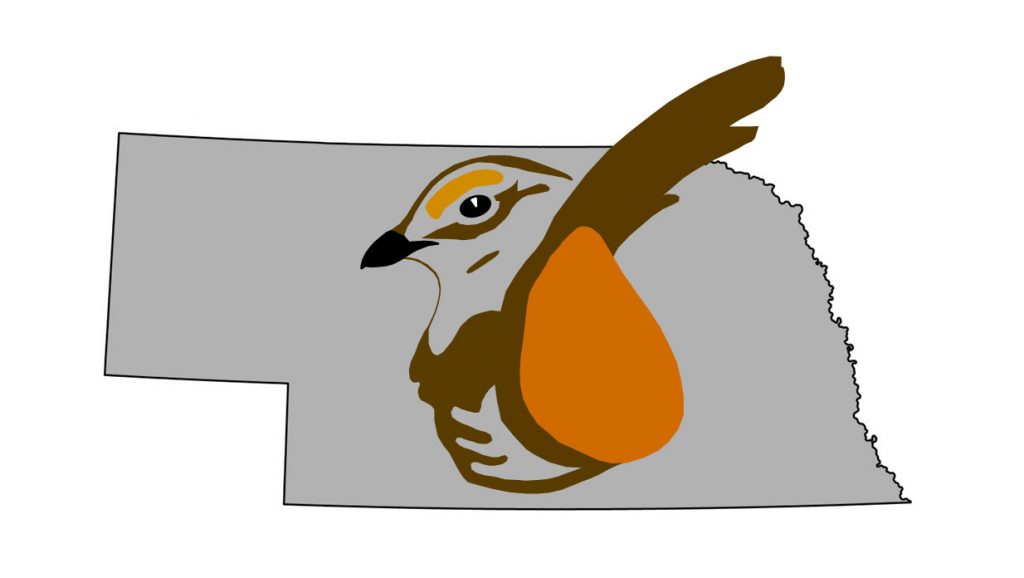 Birds of Nebraska – Online
Updated 1 Dec 2023